Charles Small will serve as the university's interim vice president for diversity, equity and inclusion, effective Oct. 15 and pending approval by the state Board of Regents.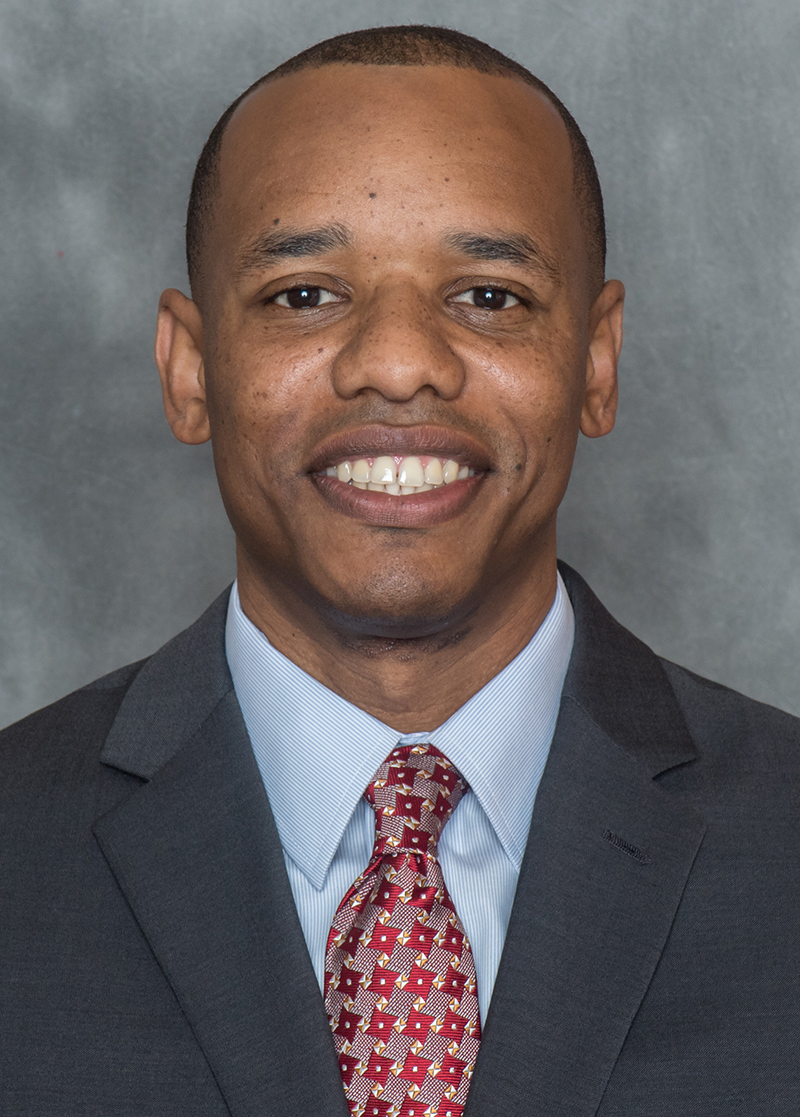 President Wendy Wintersteen said Small will retain his current role as senior associate athletics director for student services, overseeing academic services, student-athlete and letterwinners' engagement, sports medicine and strength and conditioning in the athletics department. He's also the deputy Title IX coordinator for athletics and the sports administrator for wrestling and men's basketball.
"Dr. Small is highly regarded on campus and in the community, and has demonstrated success as a leader, collaborator and relationship-builder," Wintersteen said. "He will be a great partner for faculty, staff and students to advance our shared commitment to diversity and inclusion and a campus where everyone feels welcome, supported and valued."
Small has served in his current athletics role since 2018. Prior to Iowa State, he spent four years at the University of Arkansas, Fayetteville, in various administrative roles in student-athlete services and as an adjunct faculty member in the School of Social Work. He holds three degrees from the University of Pittsburgh, bachelor's and master's degrees in social work and a doctoral degree in education.
Small also works with two nonprofit organizations in Ames. He's a member of the foundation board of trustees for Youth and Shelter Services and a board of directors member for the Assault Care Center Extending Shelter & Support (ACCESS).
Small succeeds interim vice president Margo Foreman, who accepted a position at Clark University, Worcester, Massachusetts. He will return full time to his athletics duties when a national search for the next vice president for diversity, equity and inclusion has been completed. Senior vice president for student affairs Toyia Younger is chairing the search committee, supported by the Spelman Johnson search firm. The search firm will begin reviewing applications Oct. 15.