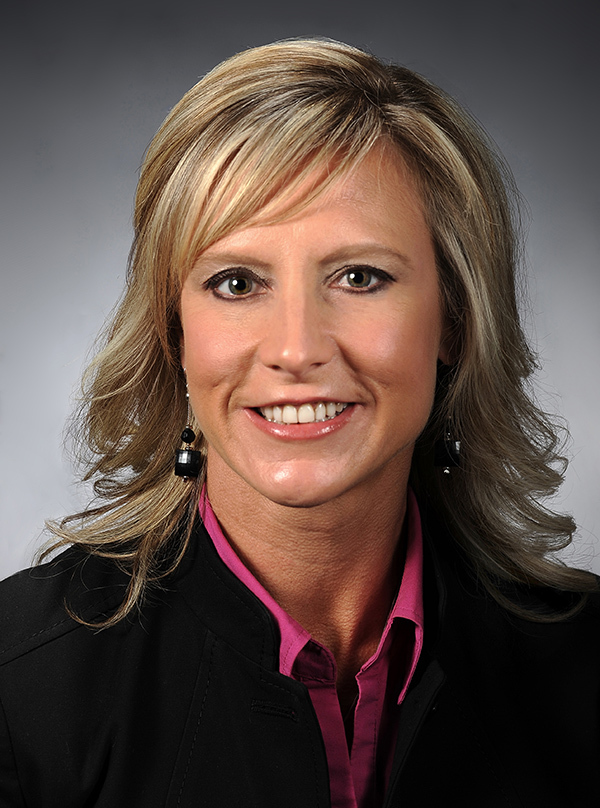 Jacy Johnson has been named the inaugural associate vice president for strategic relations and communications, following a national search. The appointment is effective Sept. 1.
Johnson has served as interim associate vice president of the office of strategic relations and communications since July 2019. She will provide leadership and strategy for university communications, marketing and public relations, and oversee the staff of the strategic relations and communications unit.
Johnson will report to President Wendy Wintersteen, who created the office of strategic relations and communications in 2019 to provide a strategic, integrated approach to institutional communications, public relations and marketing. The unit, which includes internal communications, news service, university marketing and photo services, replaced the office of university relations.
"For the past two years, Jacy has helped lead our first steps into this new strategic mindset, even as they were immediately put to the test in support of our response to a global health crisis," Wintersteen said. "I know that Jacy will continue these efforts to fulfill the vision and a new framework that will guide our universitywide communications and marketing efforts into the future."
Johnson has more than 25 years of experience in marketing and communications. She joined Iowa State in 2008, holding several leadership roles with ISU Extension and Outreach, including director of advancement. Before coming to ISU, she served as assistant vice president for marketing for Marsh McLennan in West Des Moines.
She earned an MBA, with a marketing emphasis, from Iowa State and a bachelor's degree in marketing and international business from the University of Northern Iowa.
Johnson's primary office is in the office of the president, 1750 Beardshear. She can be reached at 294-5672; email: jacyjohn@iastate.edu.