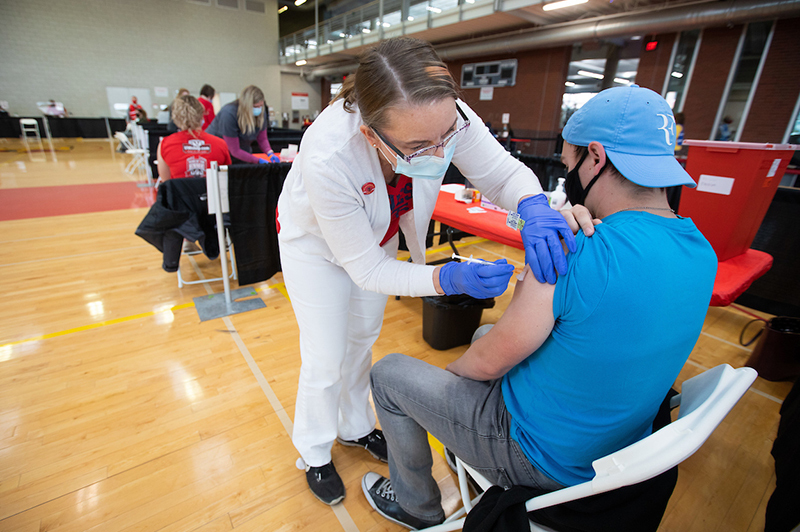 Margaret Evans, a physician in occupational medicine, administers a COVID-19 vaccine to graphic design senior Ivan Rasmussen last week at the university's mass vaccination clinic in State Gym's south basketball courts.
As of this week, all university students and employees are invited to schedule a vaccine appointment at the clinic. Appointments currently are available Tuesday-Thursday, April 27-29, with second doses to follow on May 18-20 (the second appointment is scheduled during the registration process at the first appointment). Those securing appointments must be available to receive both doses on campus.
Future clinic dates will be scheduled based on vaccine availability, and those updates will be posted on the COVID-19 vaccination website. University employees who volunteered to assist at the clinic are reminded to report for their shifts unless they receive notice of a change.