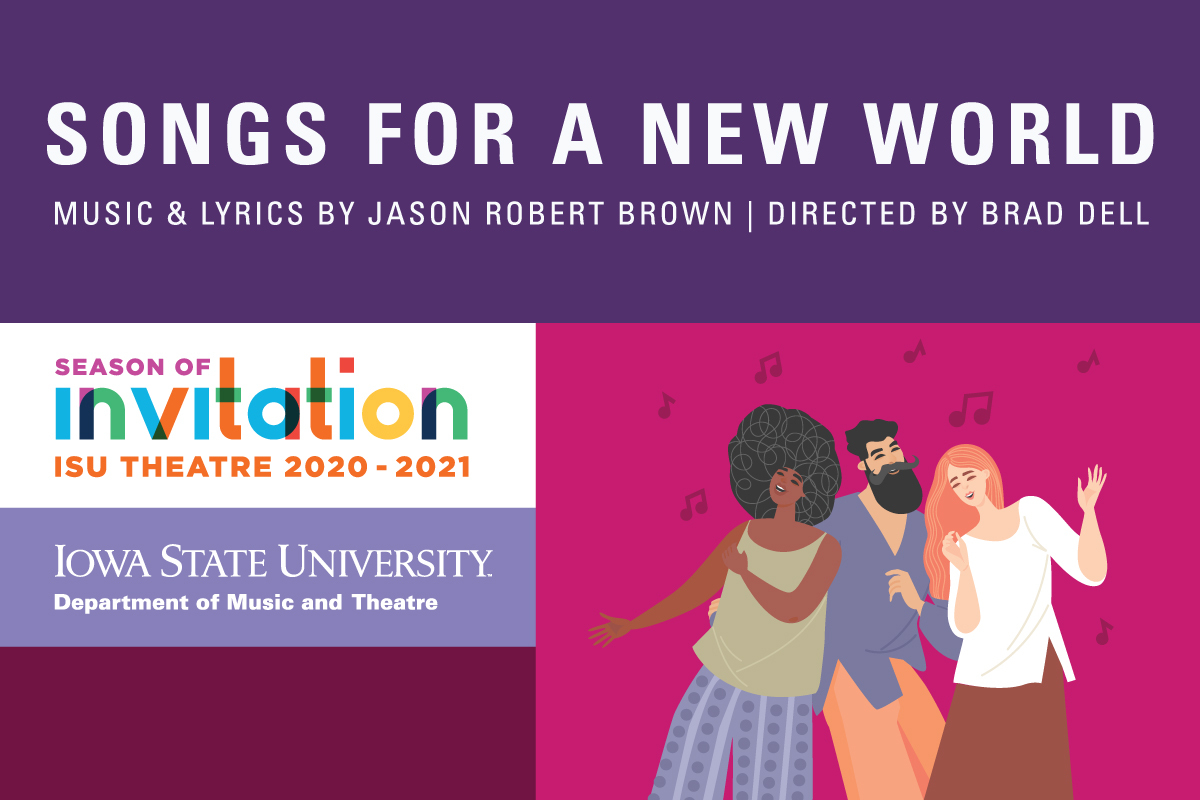 ISU Theatre' spring musical is exquisitely timed and timeless. As the world begins to look toward a post-pandemic future, this contemporary song cycle shares stories of characters exploring their own new beginnings with joy, longing and exuberance.
"Songs for a New World," with music and lyrics by Tony Award winner Jason Robert Brown, opens Thursday, April 22. It will be livestreamed through Sunday, April 26. Admission is pay what you will. A cast of 14 soloists will give voice to an imaginative array of stories and settings -- all themed around life, love and the choices that are made in extraordinary moments.
This spring, students learned how to produce the musical using a multicamera format, resulting in an experience that's less like a performance and more like a campfire, said ISU Theatre director Brad Dell.
"'Songs for a New World' has been such a process of joy and healing," said Dell, who is directing the show. "It is so richly appropriate for our time as the show builds fellowship through exploring stories about change, transformation, longing and discovery. We wanted it to be a community of folks gathered around the proverbial campfire for communion, fellowship and celebrating a fundamental hope for the future."
Heaven Booker, a junior in performing arts and soloist in the musical, said the show has given talented students an opportunity to leave their hearts on the stage and create an inspiring atmosphere of "magic."
"The music is absolutely beautiful and helps tell everyone's individual stories," she said. "I want everyone that watches to walk away from it feeling like they are unstoppable and can discover more in this world."