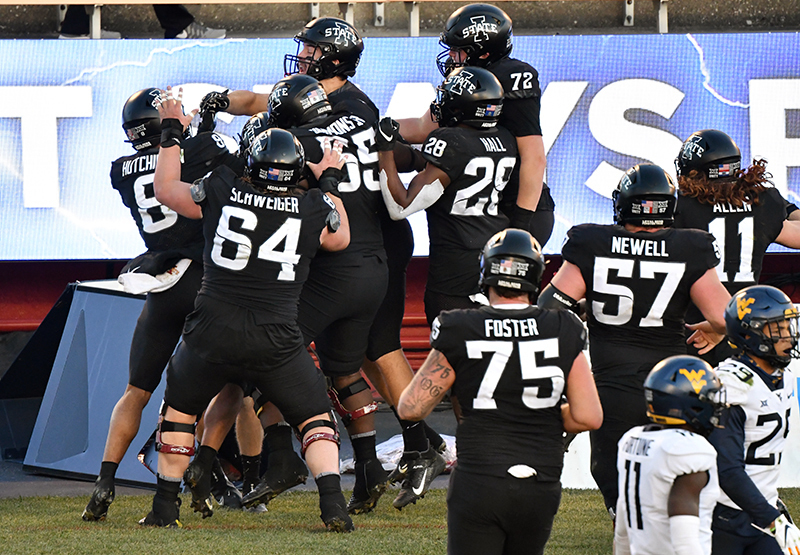 Members of the Cyclone football squad gather in the end zone to celebrate another touchdown during the team's final regular season win over West Virginia Dec. 5 at Jack Trice Stadium. With an 8-1 record in conference play, Iowa State has earned its first-ever berth in the Big 12 football championship game Dec. 19 (11 a.m., AT&T Stadium, Arlington, Texas), where it will face Oklahoma for the second time this season.
Due to the COVID-19 pandemic, the Big 12 Conference is allocating just 5,000 tickets to each participating university. Iowa State will distribute its allotment to family members of players, coaches and support staff (550 tickets), ISU students (500) and Cyclone fans -- either Cyclone Club members who made their annual gift in 2020 or non-donors who purchased 2020 football season tickets (3,950).
Iowa State's last football conference title (a shared title) came in 1912 in the Missouri Valley Intercollegiate Athletic Association, which later would become the Big Eight Conference. Iowa State has been a member of the Big 12 Conference since it launched in 1996.