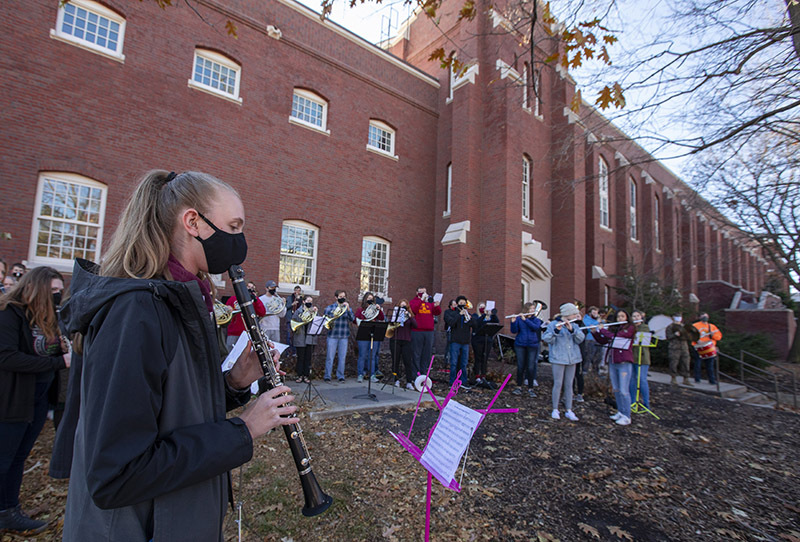 On Nov. 11, 1920, the John Philip Sousa Band played an Armstice Day concert inside State Gym, a matinee show that marked the only Ames performance by the renowned composer and conductor.
Exactly 100 years later, the ISU Wind Ensemble and Symphonic Band celebrated the same holiday, now known as Veterans Day, in (nearly) the same spot.
The plan before the pandemic was a special Sousa-style Veterans Day concert in the evening to celebrate the holiday and the 100th anniversary of the performance, said Michael Golemo, ISU director of bands.
Though COVID-19 scuttled that plan, the student musicians were still able to provide a piece of the celebration, playing the national march written by Sousa, "The Stars and Stripes Forever," in an outdoor and masked performance north of State Gym, keeping with Cyclones Care protocols.