Iowa State has a new senior vice president for student affairs and three other university leaders have new appointments, all pending approval by the state Board of Regents July 29.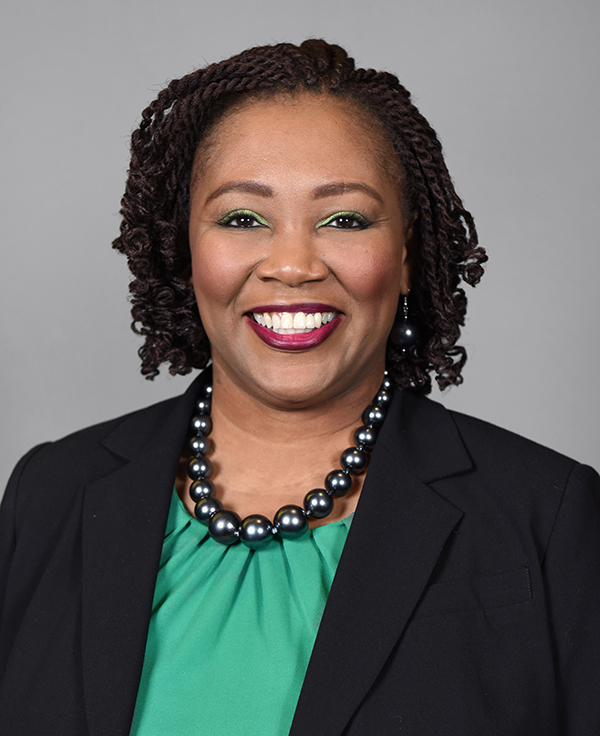 Toyia Younger, vice president for leadership development and partnerships at the American Association of State Colleges and Universities, Washington, D.C., has been named senior vice president for student affairs. She is scheduled to begin Aug. 17.
"Dr. Younger is an experienced leader with the collaborative spirit and vision to further strengthen Iowa State's reputation for providing an exceptional student experience," said President Wendy Wintersteen. "She is an excellent fit to help advance the university's priority of being a national leader in creating a welcoming and inclusive environment that meets the needs of our diverse student body."
Younger joined the American Association of State Colleges and Universities in 2016 after serving as associate vice chancellor for student affairs at Minnesota State Colleges and Universities, St. Paul (2014-16), including an 11-month appointment as interim chief diversity officer. She also held positions as assistant provost for academic affairs at Towson University, Maryland (2010-14), and director of student affairs for the Association of Public and Land-grant Universities, Washington, D.C. (2008-10).
"I am thrilled to be returning to my Midwest roots and joining the Iowa State family," Younger said. "It is my desire to become an integral part of the university's unwavering commitment to preparing students for the future and serving the needs of the Ames community. I look forward to working with so many amazing faculty and staff to advance ISU's mission."
Younger earned a bachelor's degree in social relations from Michigan State University, East Lansing; master's degree in counseling from Trinity Washington University, Washington, D.C.; and a Ph.D. in education policy from the University of Maryland, College Park.
Wintersteen thanked interim senior vice president Erin Baldwin for her leadership of the division, following the departure of Martino Harmon in June to the University of Michigan, and members of the search committee and campus community for their thoughtful consideration of candidates.
Interim status ends for other leaders
The regents also will review full appointments for three university vice presidents who have been serving in interim appointments for several years. If approved, they take effect Aug. 1. They are:
Pam Elliott Cain, to senior vice president for operations and finance
Kristen Constant, to vice president for information technology services and chief information officer
Kristi Darr, to vice president for university human resources
Wintersteen noted the three played key leadership roles in the multiyear development and launch of Improved Service Delivery (ISD) and Workday on July 1, 2019.
Collaborative budget building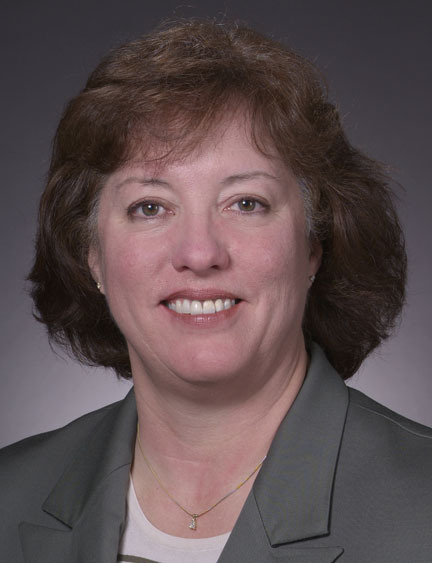 Cain served in interim roles as senior vice president for the former division of university services since November 2017 and the former division of finance since December 2017. The two divisions merged into the division of operations and finance in March 2019.
"The market for talent of Pam's caliber is incredibly competitive, and I am delighted that she will continue to serve as a key member of my senior leadership team and a dedicated member of the Iowa State community," Wintersteen said.
Cain has been a leader in addressing the university's budget challenges, including the unprecedented financial impacts of the COVID-19 pandemic. In 2019, Cain led a successful restructuring that combined the divisions of finance and university services for more effective and efficient collaborations. In 2018, she established the institutional budget management team, which represents the university's major divisions. Under her direction, the team's open, collaborative budget-building process prioritizes productivity, innovation and excellence.
Wintersteen said Cain's commitment to continuous improvement remains invaluable as the university navigates the transition to ISD and Workday in its day-to-day operations.
Cain has been with Iowa State since 2007, when she began duties as associate vice president for finance.
Modernizing IT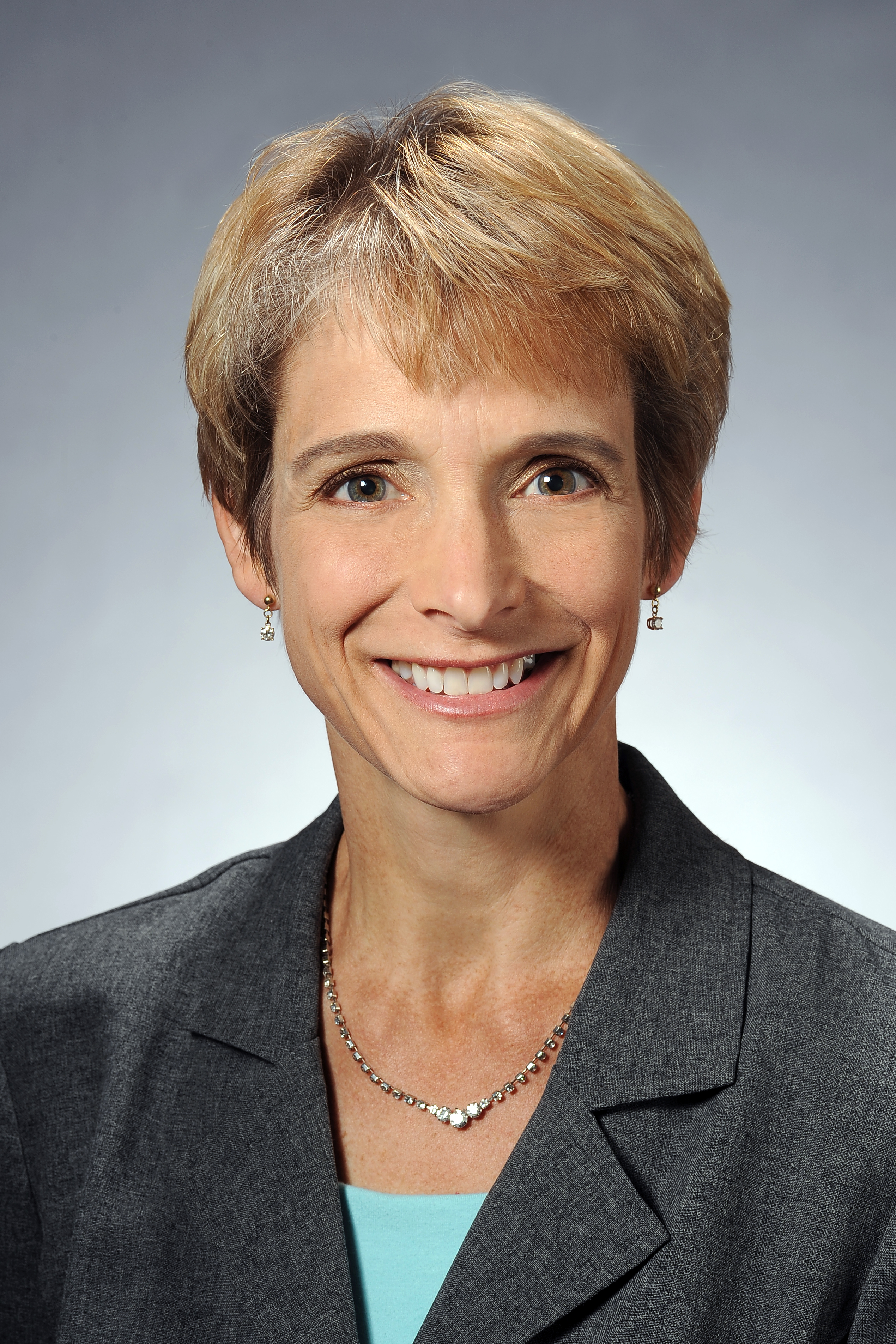 Constant has served as interim vice president for information technology services and chief information officer since December 2017.
"Kristen is well-known in her division and throughout the university as a thoughtful, caring and communicative leader," Wintersteen said. "We are so fortunate to have her leading our efforts to leverage technology to improve all aspects of our mission."
Constant's efforts have focused on keeping the university on track in modernizing and streamlining its information technology infrastructure and processes. She has been central to the university's IT and technological response to the COVID-19 pandemic and the implementation of Workday, arguably the largest technological transformation ever at Iowa State.
Constant has worked for Iowa State nearly 30 years. She holds the rank of Morrill Professor and is the Wilkinson Professor of Interdisciplinary Engineering for Materials Science and Engineering. Prior to being named interim VP and CIO, Constant served five years as chair of the materials science and engineering department.
Committed to employee success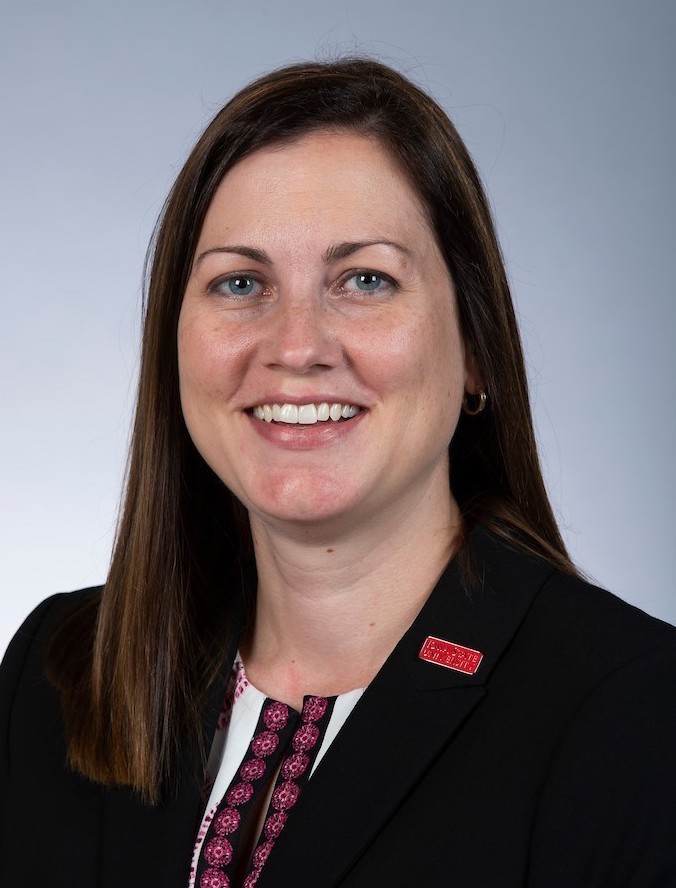 Darr has served as interim vice president for university human resources since August 2016.
"During her four years as interim VP, Kristi has proven to be a caring leader with a deep commitment to the success of our people," Wintersteen said. "The decision to remove the interim title is recognition of Kristi's great accomplishments and the campus community's confidence in her continued success."
Darr has provided critical leadership in the response to the COVID-19 pandemic, enabling the university to successfully transition thousands of employees to remote work; implementing complex time-off, leave and alternative work policies; and developing essential guidance and resources for supervisors and employees.
Wintersteen said Darr is committed to ensuring the university's approach to human resources and finance services emphasizes high-quality and consistent service, customer-focused solutions and continuous improvement.
Under Darr's direction, the UHR team has redesigned the professional and scientific classification and compensation structure, developed opportunities to support employee well-being and is exploring a communitywide collaboration to improve access to high-quality, affordable child care.
Darr has worked at Iowa State since 2008. Prior to her interim appointment, she served as director of human resources.