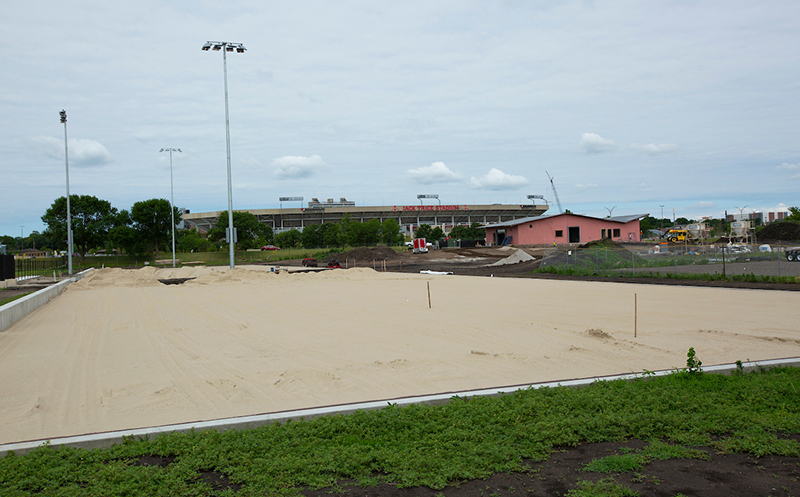 An estimated 3,500 cubic yards of sand delivered last week created the playing surface for eight volleyball courts at recreation services' new southeast complex east of Jack Trice Stadium. Workers also are making progress this month on the service building, which will include an office, restrooms and equipment storage.
The grass fields were seeded in early May so, barring drought or a flood this summer, the complex should be ready for student use this fall. As COVID-19 safety precautions allow, rec services will offer flag football, soccer, ultimate, sand volleyball and softball leagues on variable, overlapping fields and other tournaments at the complex, which also will be available for student drop-in use. The site includes electric scoreboards and lighting for night play. A pond in the southwest corner of the 40-acre complex will be used to irrigate the fields.
North and south field pods are separated by a central parking area and the service building. Original plans called for a combination of grass and gravel parking areas for rec services patrons, but a collaboration with the athletics department will create a milled asphalt lot with about 700 stalls, one of the final pieces of the project.
Recreation services is a self-funded auxiliary unit receiving no appropriation or tuition dollars.