Dawn Bratsch-Prince, associate provost for faculty and professor of Spanish, has been reappointed to a five-year term.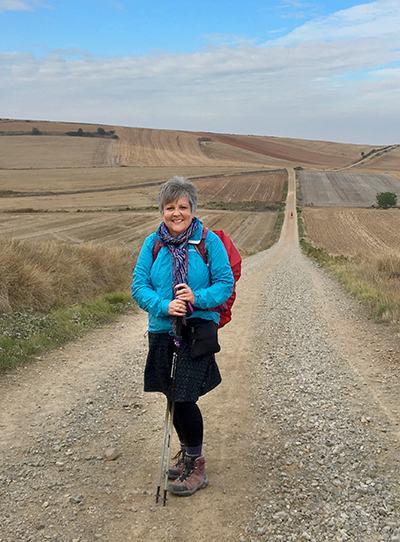 In making the announcement, senior vice president and provost Jonathan Wickert praised Bratsch-Prince's countless efforts to enrich the faculty experience at Iowa State.
"Dawn is a great advocate for faculty, from their first days on campus, through the promotion and tenure process, mentoring academic leaders and helping them earn the accolades they deserve," Wickert said. "These activities are not always noticed by the campus community at large, but they are vital to faculty success and contribute greatly to a vibrant academic community."
As associate provost for faculty, Bratsch-Prince provides leadership for Iowa State's faculty success efforts. These efforts start with intentional recruiting, and extend to orientation and mentoring, promotion and advancement, honors and awards, and leadership development. Bratsch-Prince works closely with the university chairs cabinet to onboard, support and provide ongoing professional development for academic department chairs. She also oversees the Center for Excellence in Learning and Teaching, the office of institutional research and the ISU ADVANCE and Emerging Leaders Academy programs.
Over the last five years, Bratsch-Prince has led a broad effort to improve the experiences of term faculty, including working with the Faculty Senate to create new titles and advancement paths implemented last year. She has also worked with the office of the vice president for research to create a faculty honors and awards hub, leading to an increase in awards in the last three years.
"It is a great privilege to serve my peers as associate provost, and I am grateful to work with colleagues who truly want to create the best environment for their students and each other," Bratsch-Prince said. "I look forward to continuing to help faculty develop and advance at all career stages, as well as to strengthening institutional efforts to ensure that all faculty, staff and students feel welcomed, included and valued in our campus community."
A member of the Iowa State faculty since 1990, Bratsch-Prince has served the university in numerous roles, including as chair of the department of world languages and cultures and associate dean in the College of Liberal Arts and Sciences. In the LAS college, her portfolio included international activities and study abroad, distance and online education, faculty orientation, faculty and staff awards and service as director of the international studies program and interim director of the women's studies program.
Bratsch-Prince initially was appointed associate provost in 2010 and also served as the university's chief diversity officer from 2010 to 2013.
A native of Brooklyn, New York, Bratsch-Prince earned her bachelor's and master's degrees in Spanish from New York University and a doctoral degree in romance philology from the University of California, Berkeley. She has published two books and numerous articles in the area of medieval Iberian studies focused on historical linguistics, medieval translation and women's writings.