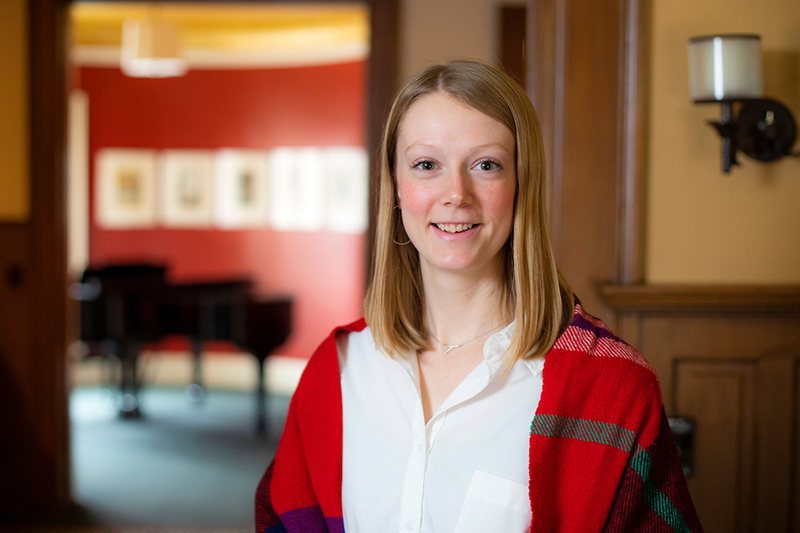 Courtney Biere ("BEER-ee") joined President Wendy Wintersteen's staff in mid-January as strategic engagement coordinator at the Knoll. In that role, she schedules more than 80 university events in the house each year. She also serves as a house manager, assisting the president's spouse, Robert Waggoner, and coordinating services with facilities and ISU Catering staff.
Events appropriate for the Knoll include recognitions for special achievements – for example, an alumni dinner, faculty medallion ceremony or college reception -- as well as fundraising events and gatherings that help support presidential initiatives, Biere said. Whenever possible, she encouraged university employees to contact her several months prior to a proposed event to get it on the Knoll calendar.
The Webster City native completed her bachelor's degree in event management from Iowa State in December. Her student years included event planning internships with the ISU Research Park and Iowa 4-H Foundation. Her office is in the Knoll. She can be reached by phone, 294-7152, or email, cpbiere@iastate.edu.