Two years into Wendy Wintersteen's presidency, one of her top initiatives -- infusing the Cyclone student experience with innovation and entrepreneurship -- accelerates this semester with the April opening of the Student Innovation Center. In conjunction, the university is rolling out a branding campaign to package and highlight the growing opportunities across academic programs and around campus.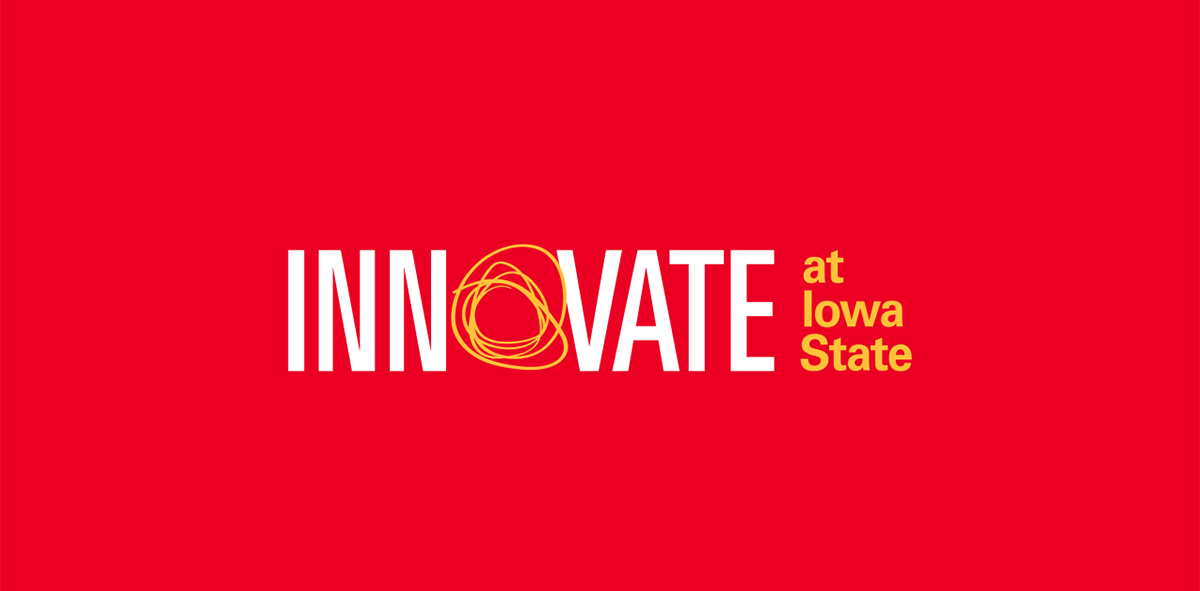 Innovate at Iowa State reflects the university's culture going back decades, said Jacy Johnson, interim executive director of strategic relations and communications.
"The strength of the branding campaign is that it's authentic, it's part of our DNA, it's who we've always been as a land-grant university," she said. "This campaign plays a critical role in translating the president's vision into action. It amplifies and promotes a culture of innovation that offers so many opportunities in teaching, research and outreach."
Phased approach
"In five years, Iowa State will become widely recognized for promoting, teaching and practicing innovation and entrepreneurship for the good of our students, faculty and society."
-- President Wendy Wintersteen
The first phase of the campaign will target prospective students and the campus community of students, faculty and staff. It will be visible through social media, Google search advertising, displays on digital monitors around campus, CyRide bus boards, advertising in the Iowa State Daily and a large exterior banner at the Iowa Events Center in downtown Des Moines, just in time for the high school state tournament season.
In addition, individuals who have been shaped by Iowa State's culture of innovation will share their experiences with legislators March 5 at the annual ISU Day at the Capitol.
A second phase, focused on business and community leaders, legislators, alumni, stakeholders and national influencers will begin in July.
The goal, in five years, is to raise the university's reputation in innovation among these audiences to build and strengthen relationships and encourage advocacy.
Complement to adventure theme
University marketing director Carole Custer, introducing the campaign last week to campus leaders, said Innovate at Iowa State won't replace the Adventure student recruitment campaign of the last 15 years. Innovation is one of the adventures students could have during their campus years, she said.
In addition to its tie-in to the Student Innovation Center opening as a one-of-a-kind home base for innovation, Custer said the campaign makes sense now for several reasons:
Higher education is an increasingly competitive marketplace. "It's critical, now more than ever, that we stand out -- and carve out -- our distinctive place in that marketplace."
"It aligns with our students, the Gen Z audience. Based on our research, they want to be creative, do things on their own and see their dreams make an impact."
Innovation is a core strength of ISU with ambassadors across campus -- including Wintersteen, college deans and directors -- who model innovation every day and encourage others to be a part of it.
An anonymous donor who supports Wintersteen's vision for the university stepped up to help fund the marketing campaign so Iowa State can tell its story.
Share your stories
Campus communicators soon will have access to assets -- campaign art for use in promotional efforts -- along with guidelines for creating messages and using the visual elements. The assets will be added to a password-protected website. Custer and Johnson will host a webinar for communicators to summarize the campaign and answer questions. The webinar will be archived for those not able to participate live.
The Innovate at Iowa State website is live this week. Custer said it's in its infancy now, with content added as it becomes available. She said the campus community will help build that content by sharing "what's going on in your program, department, college, your building." Specifically, she encouraged features about innovative students and the many ways student groups use the Student Innovation Center.
"Make entrepreneurship and innovation a regular topic in your content, showcase related program offerings and courses," Custer said. "Talk about all the practical opportunities your students have to develop an entrepreneurial mindset."