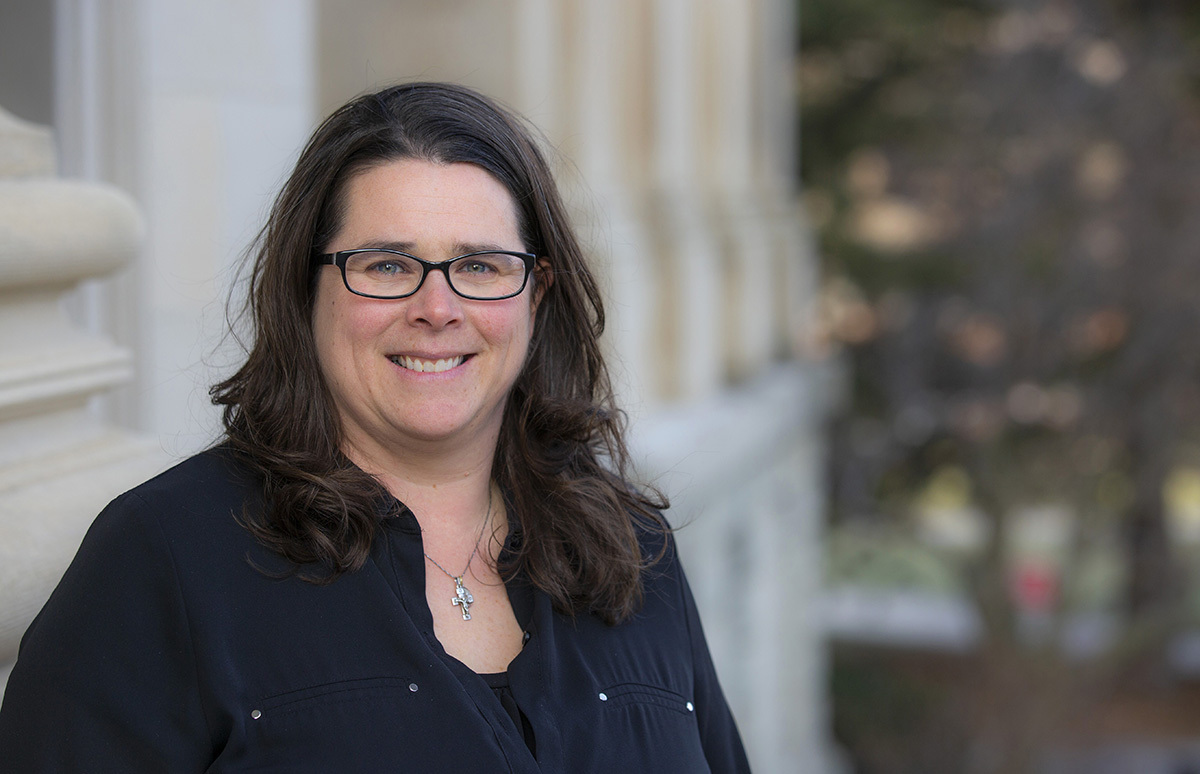 Sue Gudenkauf joined the university human resources staff this week as a sign language interpreter. She will provide American Sign Language (ASL) workplace accommodations for Iowa State employees who are deaf or hard of hearing.
She will work closely with campus partners to provide services and support for employees and units. Examples include interpreting for supervisory communications, meetings, training and daily work duties. Requests for interpreting services can be made online and must be submitted at least three days in advance.
Although her role primarily supports faculty and staff needs, Gudenkauf also will partner with Student Accessibility Services, which handles student accommodations.
The Iowa native earned a bachelor's degree from the University of Northern Illinois, DeKalb, and a master's from the Augustine Institute in Denver. Her collegiate experience includes service as a sign language interpreter at Northern Illinois, Madison College and University of Wisconsin, Madison. She also works as an independent ASL contractor and performs remote interpreting through video relay services.
Gudenkauf's office is in 3680 Beardshear Hall. She can be reached by email, sueg1@iastate.edu, and by text and voice via phone, 515-735-5900. She introduced herself to her UHR colleagues last month through a captioned video.