The Iowa State community will honor an estimated 2,231 graduating students during two commencement ceremonies this weekend in Hilton Coliseum. That number marks a fourth straight December graduating class of 2,000-plus students and, in part, reflects fall enrollments from 2013 to 2015 that grew by 1,200 to 2,000 students annually.
The Graduate College's ceremony, during which an estimated 107 doctoral and 245 master's candidates will receive their diplomas, begins at 7 p.m. Friday, Dec. 20. The undergraduate ceremony, honoring an estimated 1,879 bachelor's degree recipients, begins at 1:30 p.m. Saturday, Dec. 21.
President Wendy Wintersteen will give opening remarks at both ceremonies, which will be livestreamed for those unable to attend. Tickets are not required for graduation events.
Graduation speakers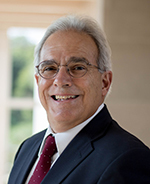 José Rosa, professor of marketing and John and Deborah Ganoe faculty fellow in the Ivy College of Business, will address the graduates Friday evening. Since July 2018, Rosa also has served part-time as the inaugural faculty fellow in ISU's Office of Diversity and Inclusion, where his focus is on training and development for ISU faculty members. He joined the ISU faculty in July 2015. His professional experience includes more than 25 years as a university faculty member following a 15-year career in the automotive and banking industries.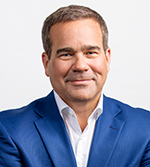 Alumnus Daniel Houston, since 2015 the chairman, president and CEO of Des Moines-based Principal Financial Group, will give the undergraduate address Saturday afternoon. Houston joined Principal in 1984, the same year he completed his undergraduate studies at Iowa State. He was named senior vice president in 2000, executive vice president in 2006 and, in 2008, president of one of its four divisions, retirement and income solutions. Houston co-chaired Iowa State's 2017 presidential search committee.
Get the commencement program on an app
The university will print a traditional commencement booklet for graduating students and ceremony stage officials. Commencement guests can access its content through a graduation tile on the ISU Alumni Association's app for mobile devices. Guests at both ceremonies will receive a trifold program that outlines the ceremony and includes a message from Wintersteen. The registrar's office made this change last spring to reduce waste and save money. It printed about 5,500 fewer programs this month than it did a year ago.
The app is a free download in the iTunes and Google Play stores. The graduation tile does not require an alumni association membership to use its features (other features on the app do). Users should download the app before they enter Hilton. Once they are indoors, the app uses offline capabilities to avoid connectivity issues.
University registrar Jennifer Suchan said the full 130-page program will be archived on the registrar's website Dec. 19. She said her office will hold about 200 printed copies, which can be picked up or mailed. Call 294-1840 to request one.
College convocations
Iowa State's colleges will honor their graduating students during informal convocations or receptions Friday and Saturday.