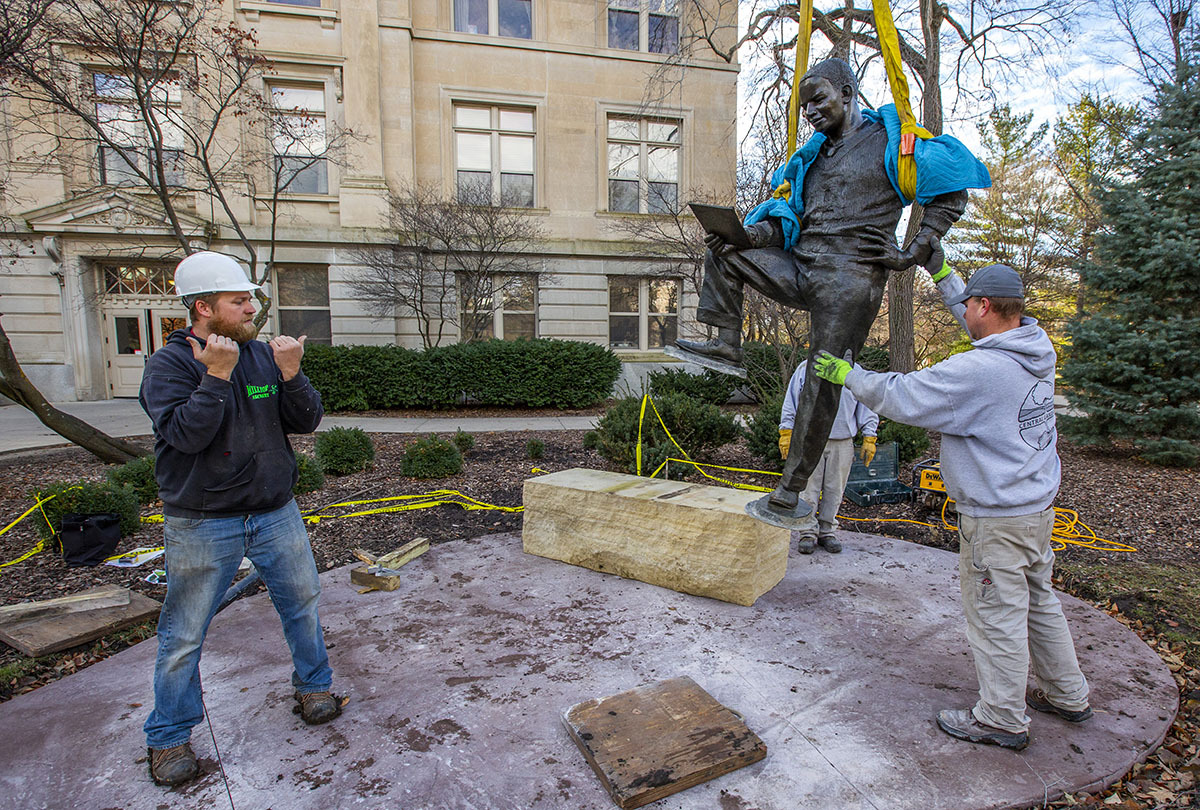 Dec. 5 reception
A public reception to mark the sculpture's return to central campus will be held Thursday, Dec. 5 (1-2:30 p.m.), in the ground floor atrium of Beardshear Hall. A short program featuring President Wendy Wintersteen, Student Government representatives and Cyclone student-athletes will begin at 1:30 p.m.
Pedestrians north of Beardshear Hall now are greeted by the bronze sculpture of Jack Trice. The artwork, installed during Thanksgiving break, was moved from its location near the football stadium that bears Trice's name to accommodate construction of a sports performance center and plaza.
In 1987, the Student Government commissioned the Christopher Bennett sculpture to honor Trice, Iowa State's first black athlete. He died from injuries sustained in his first collegiate football game -- a road contest at the University of Minnesota, Minneapolis, on Oct. 6, 1923.
The sculpture was located between Beardshear and Carver halls from 1988 to 1997, when it was moved to the north side of the stadium. At more than 6.5 feet tall, it features Trice looking at a letter of his thoughts written the night before the Minnesota game. The Trice sculpture now sits near the south edge of University Museums' Anderson Sculpture Garden.
Art conservators completed preservation work on the sculpture after it was removed from its stadium location last spring. A committee is working on an art installation at the stadium that will be dedicated to Trice's legacy.