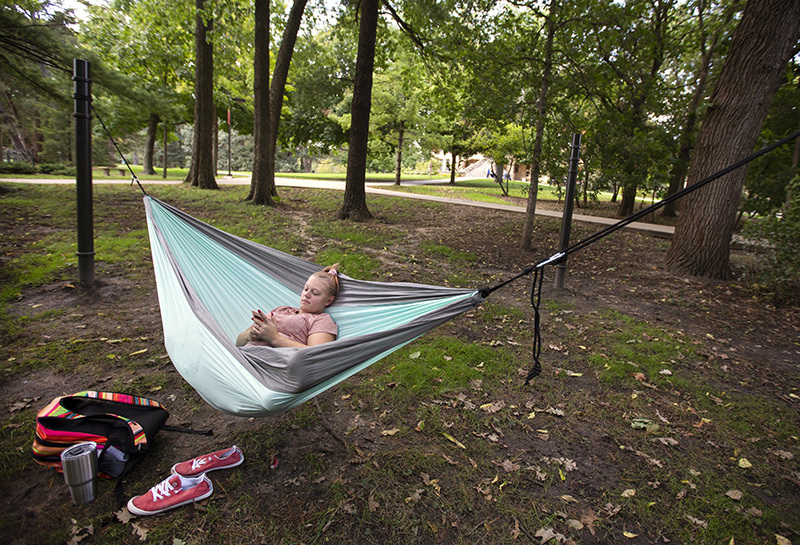 When the sun comes out on campus, so do the hammocks. To help save trees from damage, facilities planning and management (FPM) added 12 hammock poles this summer to popular hangout spots.
"We added poles to places where there was a need, but not close to anything that is vulnerable to high-volume use," said Rhonda Martin, FPM landscape architect.
Six hammock poles were installed last year as part of a pilot project to preserve trees from hammocking wear and tear. Sites for the dozen poles added this year include west of the Jischke Honors Building (four), south of LeBaron Hall (three) and east of Pearson Hall (five). Locations were selected with input from FPM's campus tree advisory committee, Student Government and the Green Umbrella student group.
Multiple hammocks can be hung on the metal poles. Rather than using hooks, the poles have bands that prevent hammock straps from slipping. Each pole has three bands toward the top and a fourth band closer to the bottom for slacklines -- a modern, more elastic take on tightrope walking.
Martin said the residence department is considering the installation of some hammock poles. FPM, which funded the existing poles, doesn't have immediate plans for more. But, Martin said, it's always an option.
"We're trying to be responsive to the students while being respectful to what can harm the trees," Martin said.