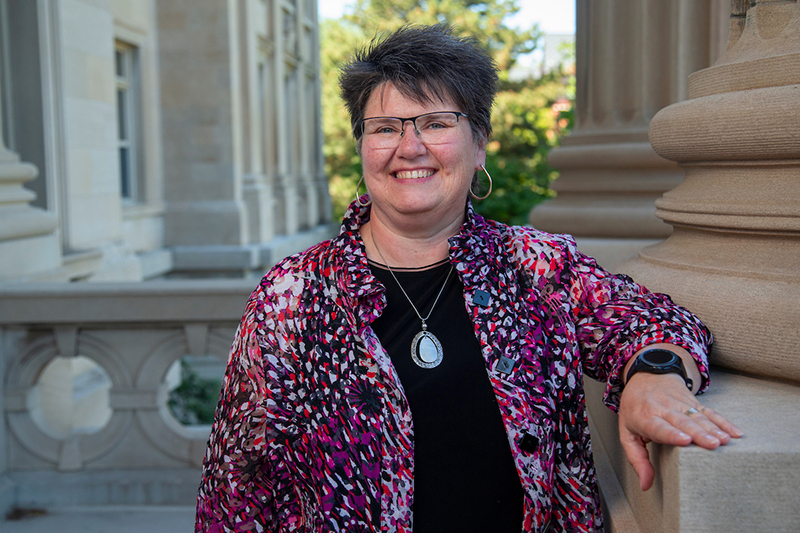 Carolann Jensen became the state relations officer for Iowa State on Aug. 26 and said her first goal is to "immerse herself in all aspects of ISU." She invites members of the university community to contact her if they'd like to meet.
Jensen comes to Iowa State from the Iowa Finance Authority, Des Moines, where she had worked since 2011, as chief programs officer, chief operations officer and, for part of 2018, interim executive director. Previously, she spent 24 years as a senior research analyst for the Republican caucus in the Iowa Senate.
Jensen earned a bachelor's degree in public service and administration in agriculture from Iowa State and a master's degree in public administration from Drake University.
The state relations post is a shared position with the state Board of Regents, and Jensen will split her time between the two offices -- and the capitol complex during the legislative session. Her campus office is in 2810 Beardshear, and her desk phone is 294-7239. She also can be reached by email at cjensen3@iastate.edu or her cell phone 515-250-2585.