President Wendy Wintersteen recently announced the creation of a new unit that will begin to bring together expertise and resources to develop a strategic, integrated approach to institutional communications, public relations and marketing.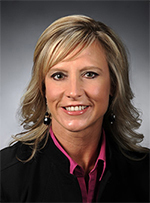 The newly named office of strategic relations and communications replaces the office of university relations, effective July 3. Wintersteen has appointed Jacy Johnson, director of advancement in ISU Extension and Outreach, to serve as interim executive director of the office. Staff members of university relations and university marketing will continue to serve in their positions as part of the new unit.
Over the next year, Johnson will oversee development of a new framework and vision for university-wide communications and marketing. To strengthen coordination with colleges and academic units, Wintersteen also appointed Brian Meyer and Rob Schweers to assist Johnson part-time on special assignments while maintaining their communications positions in the College of Agriculture and Life Sciences and provost's office, respectively.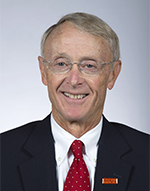 The changes come on the heels of the July 2 retirement of John McCarroll, who has served as executive director of university relations since 1997. McCarroll served under four presidents and two interim presidents, providing advice and counsel to countless university leaders, faculty and staff.