Summer work at the center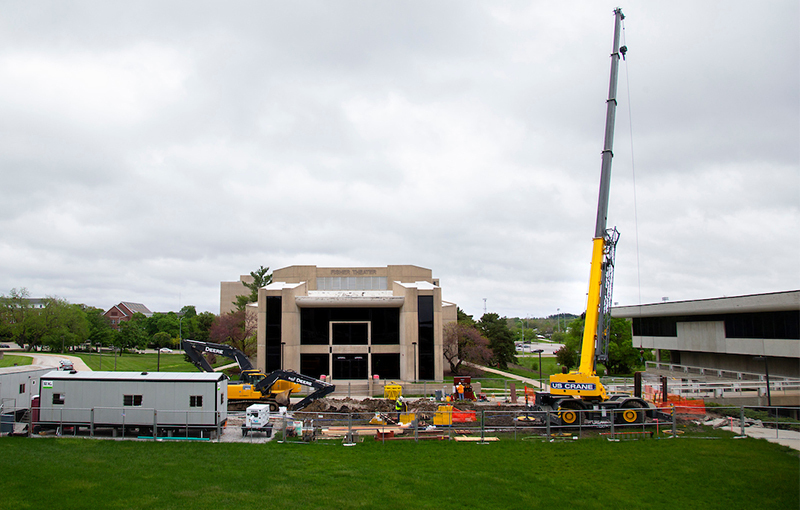 The courtyards linking Stephens Auditorium and Fisher Theater (pictured) and south of the Scheman Building will be out of commission this summer for a $3.6 million project to replace the underground steam system that services all four buildings at the Iowa State Center. New piping and several large steam vaults are designed to better withstand flood conditions and will be more energy efficient and reliable than the 45-year-old system they replace.
Work began May 1 and, weather permitting, will continue through September. All buildings at the center will remain accessible throughout the project. The university's utility repair fund will cover the project cost.