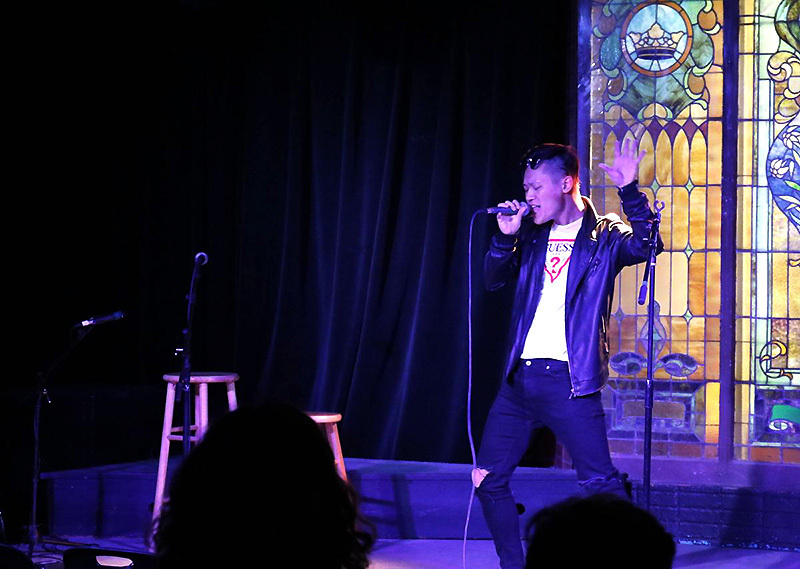 Fifteen finalists will vie to become the next Cyclone Voice on April 11 in a competition hosted by country musician Mason Ramsey.
A video of Ramsey yodeling went viral last year, leading the 12-year-old to release his first extended play record. Ramsey will introduce each of the student performers. He also will perform a few songs during the judges' deliberations.
The event will take place in the Memorial Union Great Hall with doors opening at 7:30 p.m. Singing starts at 8 p.m. Admission is free and open to the public.
Thirty students took part in the April 1 preliminary competition and judges selected the 15 finalists.
Cyclone Voice finalists
Raia Arbisi, junior, psychology
Andersen Coates, sophomore, architecture
Dylan Ehlen, senior, finance
Sam Fletcher, senior, mechanical engineering
Emma Heyen, freshman, speech and language pathology
Collin Hillinger, sophomore, mechanical engineering
John Hoelzer, senior, mechanical engineering
Antonia McGill, sophomore, psychology and women and gender studies
Conor Nolan, sophomore, management information systems
Kennedy Plowman, senior, speech communications
Konrad Powell, graduate, horticulture
Krishna Rangarajan, sophomore, aerospace engineering
Brandon Thomas, sophomore, design
Alli Weaver, senior, journalism and political science
Nicholas Yeo, senior, management information systems