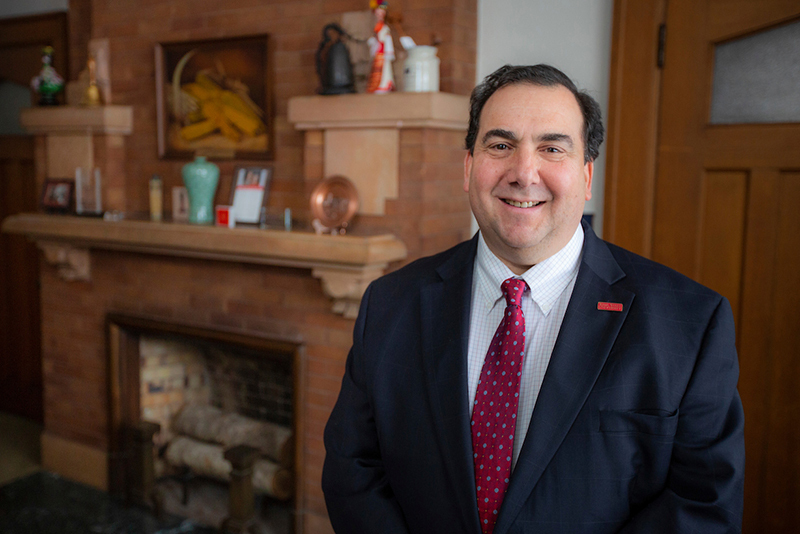 Endowed Dean of the College of Agriculture and Life Sciences Daniel Robison ("ROW-bih-son") began his ISU duties Jan. 21 and is on campus full time as of this week following his transition from West Virginia. He was named dean and director of the Iowa Agriculture and Home Economics Experiment Station in October.
Robison comes to Iowa State from West Virginia University, Morgantown, where he had served since 2012 as dean of the Davis College of Agriculture, Natural Resources and Design and director of the state's Agriculture and Forestry Experiment Station. Before joining the West Virginia faculty, he spent 16 years at North Carolina State University, Raleigh, including three years as associate dean for research in the College of Natural Resources.
Robison is a forester and forest entomologist. He earned a bachelor's degree in forestry (1982) and master's degree in silviculture and forest influences (1986), both from the State University of New York's College of Environmental Science and Forestry, Syracuse. He earned a doctorate in entomology (1993) from the University of Wisconsin, Madison.
Robison's office is in 138 Curtiss. He can be reached by phone at 294-3830, and by email at robisond@iastate.edu.