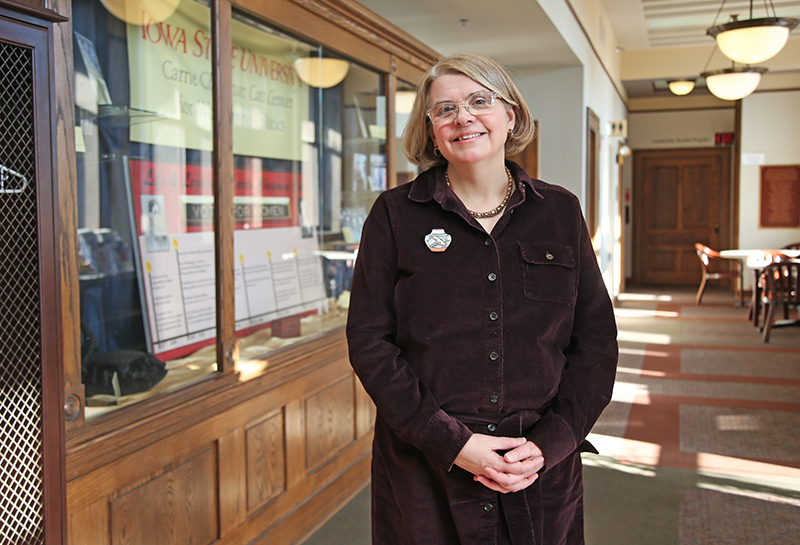 Karen Kedrowski, who was selected in a national search last summer to lead the Carrie Chapman Catt Center for Women and Politics, arrived on campus Jan. 2. She comes to Iowa State from Winthrop University in Rock Hill, South Carolina, where she served since August 2017 as executive director for its new Center for Civic Learning. She also was a professor of political science and co-director of the John C. West Forum on Politics and Policy, which trains future political and civic leaders through events and programming.
Kedrowski joined the Winthrop faculty in 1994. Her service there included other leadership roles, as dean of the College of Arts and Sciences (2013-17), chair of the political science department (2001-13) and director of the Office for Effective Teaching (1999-2001).
She earned a bachelor's degree from the University of Minnesota, Minneapolis, where she triple-majored in political science, French and history. She earned her master's and doctoral degrees in political science at the University of Oklahoma, Norman.
Kedrowski succeeds Dianne Bystrom, who retired in August after leading the Catt Center for 22 years. Her office is in 315 Catt Hall. She can be reached by phone at 294-4185, by email at karenmk1@iastate.edu.