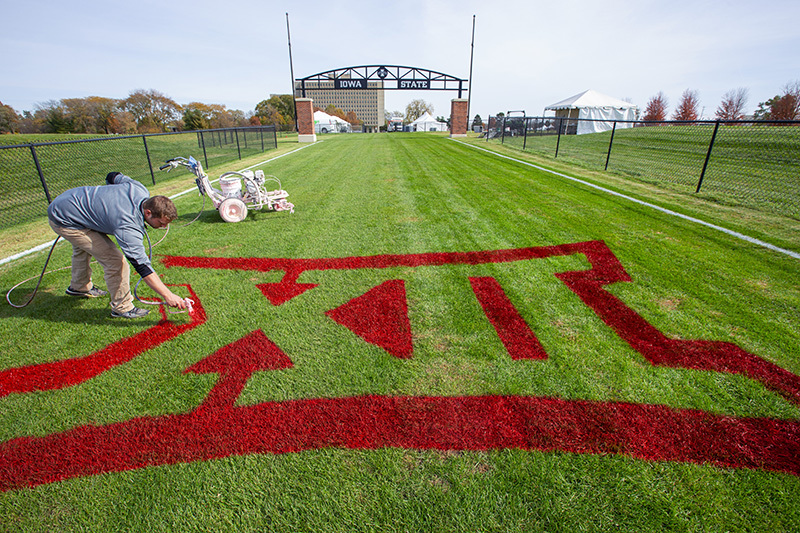 The Big 12 Conference men's and women's cross country championships return to Ames this week for the first time since 2008. A field of more than 160 runners from the 10 league schools (nine men's teams) will compete for team and individual titles at the ISU cross country course on Friday, Oct. 26.
The Iowa State women's team, ranked No. 17 nationally, is looking for its third consecutive Big 12 championship, while the No. 6-ranked men have won the last two conference titles. The 6,000-meter women's race is at 10 a.m., followed by the men's 8,000-meter at 11 a.m. The course will be open to teams for practice on Thursday (noon-6 p.m.).
The course is located west of Wilson Hall (Towers), with the start line near the intersection of Hayward Avenue and Mortensen Road. The fenced final stretch and finish line is northwest -- and within sight of -- the start line. Admission is free. Live results will be posted online.