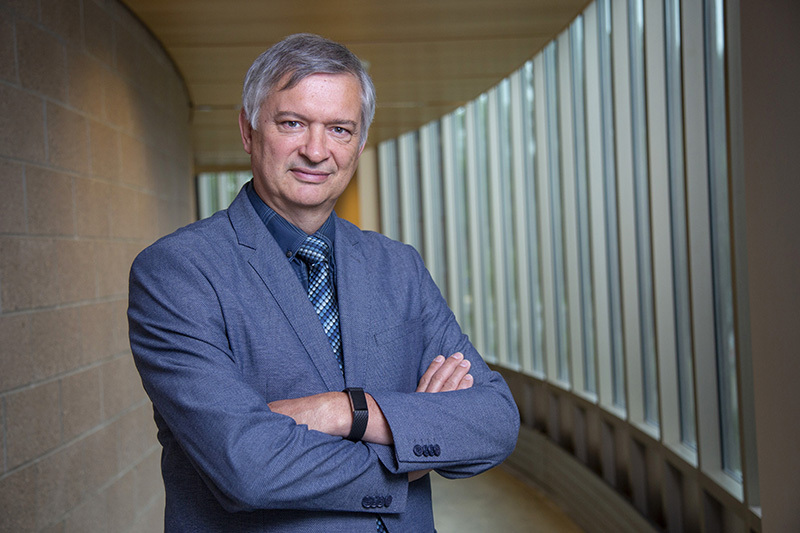 Position: University Professor, human development and family studies
Years at ISU: 27
Contact: 294-5186, pxmartin@iastate.edu
What strengths do you bring to your role as Faculty Senate president?
I have been at Iowa State for a long time. I have quite a bit of experience, including nine years in the Faculty Senate as a member of the executive board and several Faculty Senate councils and committees. Because of my long involvement in an interdisciplinary program (gerontology), I know faculty and administrators across campus.
What are your top priorities during your presidency?
First, we need to help implement the new term faculty policies and procedures that were passed by the Faculty Senate last year. Second, we want to emphasize the importance of diversity and inclusion on our campus and enhance the university climate for everybody so faculty feel welcome at Iowa State. Finally, we will be reviewing the way in which we conduct student evaluations of teaching.
What challenges do faculty members face this year?
We are still adjusting to Canvas as a new learning management system, and we are beginning to learn about Workday, the university's new management software system. Iowa State also has experienced severe reductions in state support, which makes our work more difficult.
What should your constituents know about Faculty Senate?
The Faculty Senate is working with and for all faculty at Iowa State University. We make important decisions that affect every faculty member on campus. If there is something we can do better at Iowa State, we need to hear from our faculty.
How can Faculty Senate help demonstrate the value of Iowa State?
We want to be visible and accessible, and we take shared governance seriously. By taking responsibility for Iowa State, we contribute in important ways to the university community.