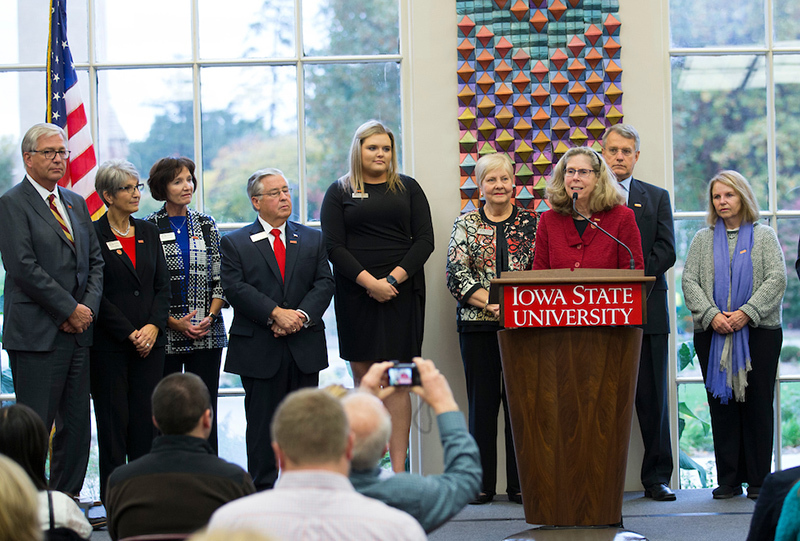 While she's been in the top leadership post for nine months, Wendy Wintersteen is opening her first full academic year as university president this week. The state Board of Regents and the Iowa State community officially will install her in that role during a Sept. 21 ceremony and celebration in Stephens Auditorium. Members of the university community received an invitation by email earlier this week from Olivia Madison, dean emerita of library services and chair of the installation planning committee.
Doors will open at 9:15 a.m. The installation ceremony begins at 10:15 a.m. and will be followed by a reception in Stephens' Celebrity Café, at the north end of the main floor. For those unable to attend in person, the installation will be livestreamed.
Gregory Geoffroy, Iowa State's 14th president (2001-12), will return to campus to introduce Wintersteen. Music professor Michael Golemo is composing a musical fanfare for the event. Look for additional details about the installation ceremony in an upcoming issue of Inside Iowa State.