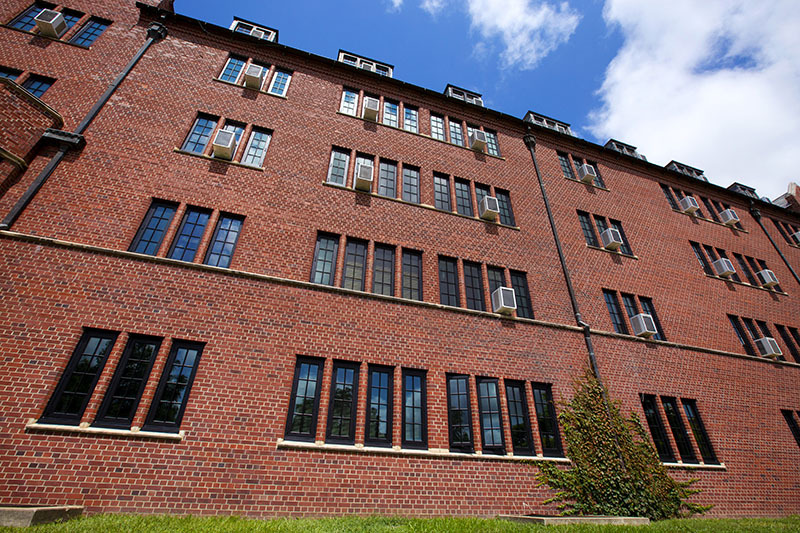 Many students moving into the Towers and Friley residence halls this fall will be greeted with clear views of campus through brand-new windows. The department of residence is investing more than $9 million in window replacements at the two locations, with work phased over the summer months.
At the Towers, 1,280 windows were replaced the last two summers -- 640 each in the 10-story Wallace and Wilson halls. The $4.4 million project wrapped up this year.
A three-year schedule of window replacements kicked off this summer at Friley Hall, with completion scheduled for 2020. Work began at the west end of Iowa State's largest residence hall, installing an estimated 555 of the $4.9 million project's 2,000-plus windows.