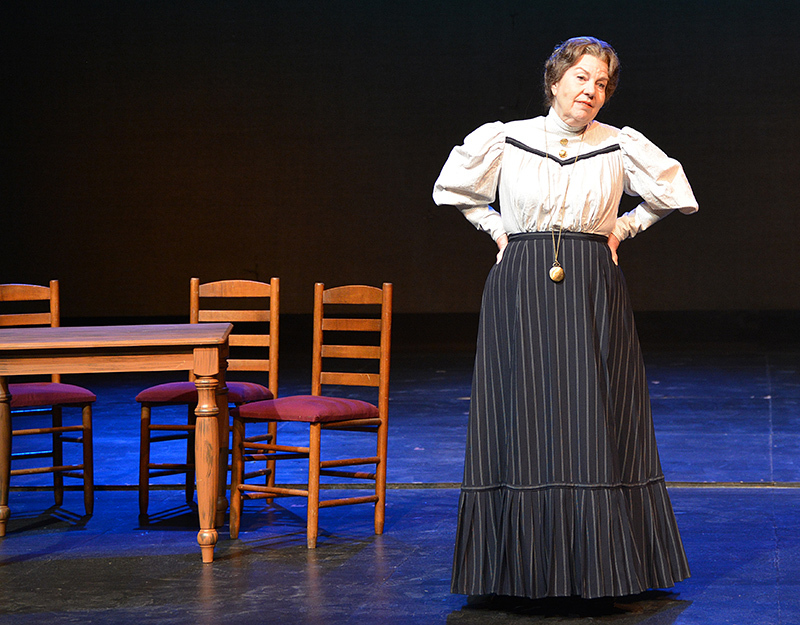 Professor of theatre Jane Cox, who will retire from Iowa State May 15, enjoys her final production as director of ISU Theatre this weekend. The last three performances of Thornton Wilder's "Our Town" -- it opened last weekend -- feature Cox doing double duty as both director and in the primary acting role of the stage manager/narrator (pictured).
During her career, Cox has been involved with more than 350 productions as an actress, costume designer, director or playwright.
Performances begin at 7:30 p.m. Friday and Saturday and at 2 p.m. Sunday, all in Fisher Theater. Tickets ($18) are available online via Ticketmaster or from the Stephens ticket office (noon-6 p.m. Monday-Friday, 90 minutes prior to start of weekend events).