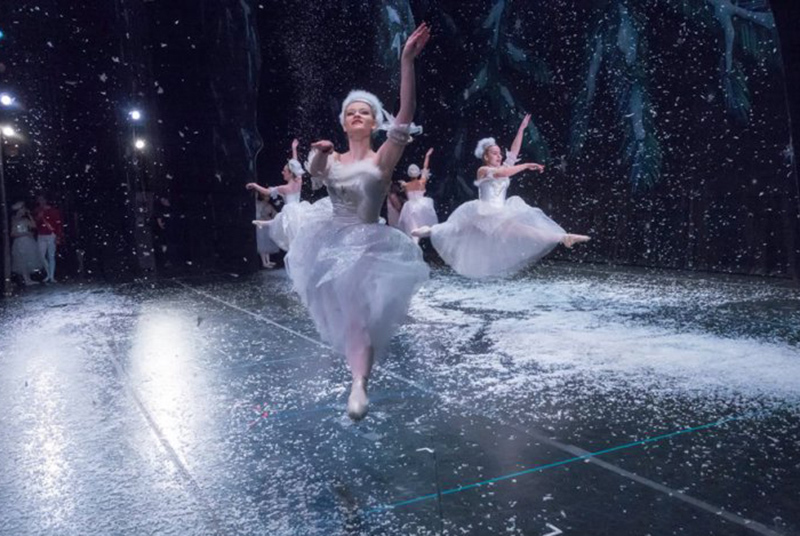 Mid-Iowa's dance talent will be showcased this weekend during the 37th annual "Nutcracker Ballet" performances at Stephens Auditorium. Matinee shows at 1:30 p.m. Saturday and Sunday, Dec. 9-10, will bookend a 7:30 p.m. Saturday performance.
More than 200 dancers hailing from about a dozen central Iowa communities fill most of the cast. They'll be joined by professional dancers Kathleen Martin, Ballet San Antonio; and Ryan Jolicouer-Nye, Kansas City Ballet; in the roles of the sugar plum fairy and cavalier, respectively.
Through dance, "Nutcracker Ballet" tells the story of a young girl, Clara, and her Christmas Eve dream of a Nutcracker prince's triumphant battle over a mouse army and her travels with him to an enchanted land. The performance features choreography by Robert Thomas and Miyoko Kato Thomas of the Dancenter, Ames, set to Russian composer Peter Tchaikovsky's 1892 score, "The Nutcracker."
Tickets are $25 ($20 for seniors, ISU students, youth age 18 years and under and groups of 10 or more) and available at the Stephens Auditorium ticket office (noon-6 p.m. Monday-Friday and 90 minutes prior to each show), online via Ticketmaster or by phone, 800-745-3000.
Tickets, $7 each, also are available for a tea with Clara and the mouse king in the auditorium's third-floor balcony following the Saturday afternoon performance.