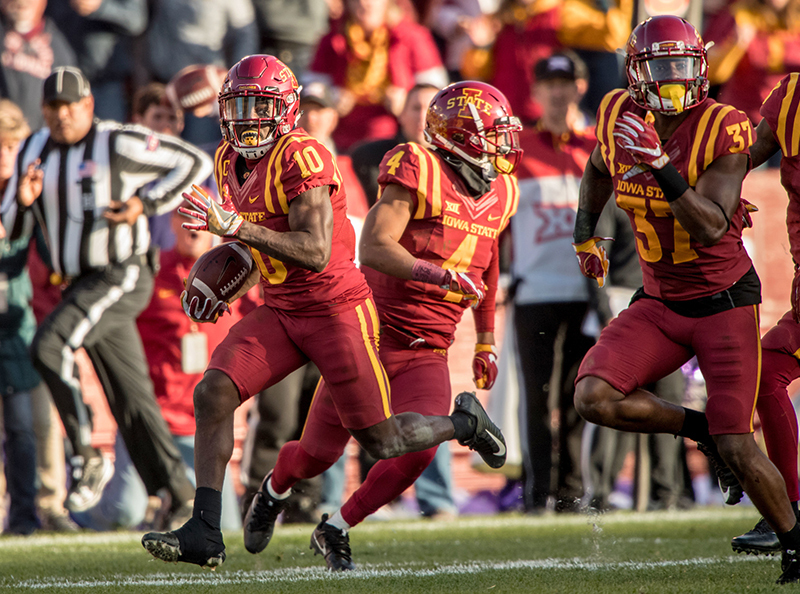 One of the highlights of Iowa State's upset win over No. 4 TCU Oct. 28 at Jack Trice Stadium was junior Brian Peavy's goal-line interception and return for 70 yards (pictured) to shut down a Horned Frogs' third-quarter drive.
The Cyclone football team went 4-0 in October, all against Big 12 Conference opponents, and broke into multiple national rankings: No. 16 in the USA Today coaches poll, No. 14 in the Associated Press sportswriters poll and No. 15 in the 4-year-old College Football Playoff rankings, the list that determines which four teams enter a playoff series for the collegiate national title among NCAA Division I schools.
The Cyclones' season continues this weekend in Morgantown, West Virginia, where head coach Matt Campbell's team will battle another conference foe, the Mountaineers. Kickoff is set for 2:30 p.m.