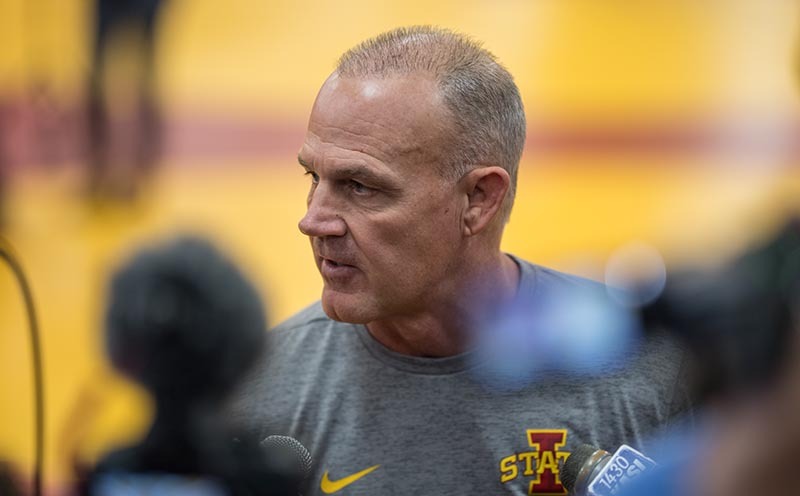 Head coach Kevin Dresser will field his first Cyclone wrestling squad after compiling a 160-51 record and three Atlantic Coast Conference titles in 11 years as head coach at Virginia Tech. The Iowa native and 2016 national coach of the year stacked his coaching staff with fellow former Hawkeye All-American wrestlers Brent Metcalf, Derek St. John and Mike Zadick. The new staff inherited a 21-member roster with just two seniors and one NCAA qualifier, adding 16 newcomers with a top-five recruiting class and three transfer student-athletes.
"We don't know a lot about these guys right now, in terms of how they're going to perform under fire and how they're going to perform this weekend," Dresser said during media day interviews Tuesday. "It's really exciting for us to see early on what guys are going to step up and decide they're going to be the guy -- the next big name at Iowa State."
Iowa State opens its season Saturday, hosting the Harold Nichols Cyclone Open (9 a.m., Hilton Coliseum). Tickets are $10 ($5 for youth).