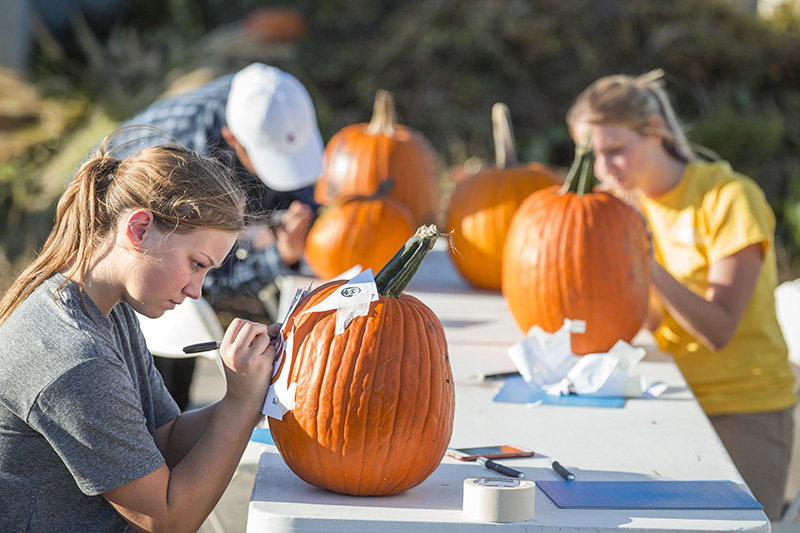 Trick-or-treaters can get a jump on Halloween this weekend at Reiman Gardens' Spirits in the Gardens celebration, Oct. 21-22. Returning for its second year, the weekend will include a jack-o'-lantern walk -- featuring about 650 carved and lit pumpkins throughout the gardens, an increase of 150 from last year.
Participants are encouraged to come in costume and enjoy trick-or-treating, family activities and storytelling from 4 to 7 p.m., followed by the jack-o'-lantern walk. Saturday's walk ends at 10 p.m.; Sunday's closes at 9 p.m.
Following the event, the pumpkins -- which were sourced from area businesses and farms, including the ISU Horticulture Research Station -- will be donated to a local farm for use as animal feed.
Gardens admission is $8 for adults, $7 for seniors and free for youth (18 and younger), ISU students and members.