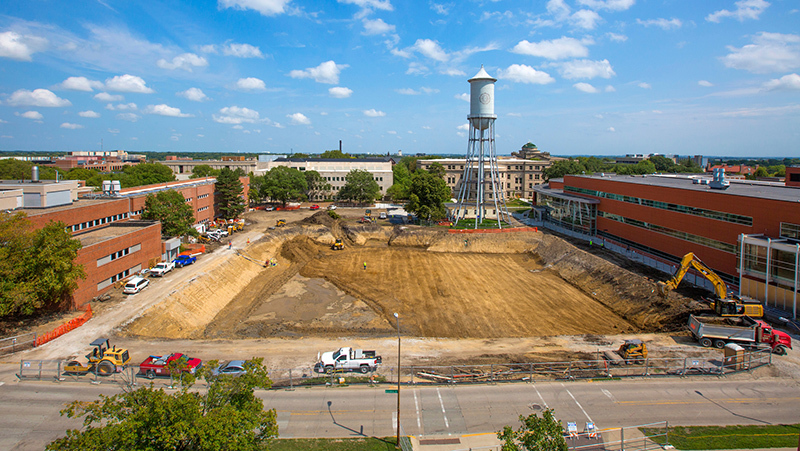 Excavation and underground utility work are complete for the 140,000-square-foot Student Innovation Center between Sweeney (left) and Hoover halls. Crews have begun to install a grid of 400 in-ground aggregate rock piers, each about 30 inches wide and eight to 14 feet deep, that will support the foundation. Pouring of the foundation is expected to begin in the next few weeks.
Senior construction manager Leroy Brown, facilities planning and management, expressed his appreciation to faculty and staff working in the adjacent Sweeney, Hoover and Marston halls for their "fantastic" support this summer. "This project has created a lot of big vibrations, we've closed sidewalks around here, they're dealing with a lot of noise, but the neighbors have been wonderful to work with. They understand this project is going to benefit a lot of people," he said.
The Student Innovation Center is scheduled for completion in early spring 2020.
Related story
New building will be a student-centered collaboration zone, Jan. 12, 2017