Bill Graves is the next dean of the Graduate College and Ann Marie VanDerZanden is the next associate provost for academic programs. The full-time appointments are effective July 17 and July 19, respectively.
Both roles were held by Dave Holger, who retired last month after 43 years at Iowa State. Internal searches for both positions began in April.
"Ann Marie and Bill have tremendous track records of success on campus and are excellent choices to help lead our academic and graduate programs," said senior vice president and provost Jonathan Wickert. "Each will play a critical role in sustaining a high-quality learning experience for every Iowa State student."
Graduate College dean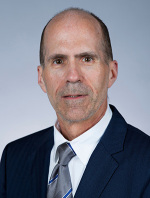 Graves, a professor of horticulture, has served on the graduate faculty for 25 years and as associate dean of the Graduate College since 2010. He was the director of graduate education in the horticulture department for 12 years and for interdisciplinary graduate studies for seven years. Graves was the major professor for numerous master's and doctoral students, received local and national graduate educator awards, and is the current chair of the Midwestern Association of Graduate Schools.
"It will be an honor to lead the college through which I earned my first graduate degree," Graves said. "Graduate education has never been more relevant, but faces challenges. We will advocate for and promote the importance of advanced study, as well as a diverse, equitable and inclusive academic environment in which graduate students and postdoctoral scholars will prepare for impactful careers."
As associate dean, Graves' accomplishments include oversight of the college's new Center for Communication Excellence, streamlining the program of study and committee process for students, co-developing and teaching a graduate course on research writing, starting the college's Three Minute Thesis event and creating professional development programming to help faculty be more effective major professors.
Associate provost for academic programs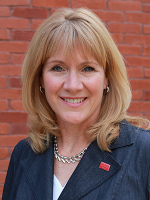 VanDerZanden, also a professor of horticulture, has served as director of the Center for Excellence in Learning and Teaching (CELT) since 2012. She also served as CELT's associate director (2009-12) and was co-director of the learning communities program. VanDerZanden is a fellow of the American Society for Horticultural Science and has received numerous local, regional and national teaching awards. She is involved in higher education leadership and is president-elect of the North American Colleges and Teachers of Agriculture organization.
As CELT director, VanDerZanden expanded services and support for instructional faculty, including the creation of the Online Learning Innovation Hub and development of inclusive classroom workshops. She has collaborated with college leaders to support teaching and learning initiatives and worked with faculty to further scholarly teaching practices. She also has collaborated with colleagues in the division of student affairs.
"I look forward to working with colleagues across campus to build on the excellent programs and initiatives already in place and to determine strategic priorities to enhance the quality and reach of Iowa State's academic programs," VanDerZanden said.
Wickert thanked the two search committees in the division of academic affairs for their input and recommendations. College of Engineering dean Sarah Rajala chaired the graduate dean search committee and University Library dean Beth McNeil chaired the associate provost search committee.
Related story
Holger retirement prompts internal searches, April 13, 2017