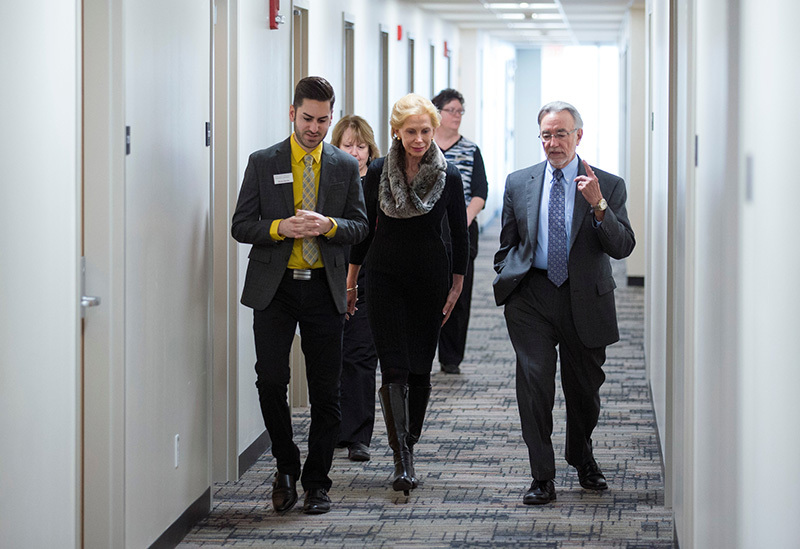 ISU President Emeritus Gregory Geoffroy (right), with his wife, Maria, tours the residence hall named for him with residence staff member Kody Henke (left) Wednesday morning. The Geoffroys visited Ames for the grand opening of the residence department's first new building since 2003.
Geoffroy ("JOE-free") led Iowa State from 2001 to 2012. "I am very deeply honored to have my name associated with a part of the university that I always held very, very dear -- and that was anything to do with Iowa State students," Geoffroy said during a short ceremony.
When it's full this fall, Geoffroy Hall will be home to more than 780 students in 14 houses. More about Geoffroy Hall.