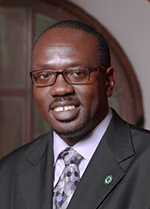 Vernon Hurte, assistant to the vice president, senior associate dean of students, and director of the Center for Student Diversity at the College of William & Mary, Williamsburg, Virginia, has been named associate vice president and dean of students, effective July 3.
Hurte has experience working in student development, organizational management, diversity and inclusion, Title IX policy and procedure, and crisis intervention and management. He supervises strategic planning, assessment, and outreach for the Student Success thematic area in the Division of Student Affairs, which includes the departments within the Dean of Students Office, the Center for Student Diversity, and The Haven, a peer-based confidential resource center for students impacted by sexual violence, harassment, and other gender-based discrimination. At the Center for Student Diversity, Hurte plans and executes diversity programs and initiatives for undergraduate, graduate, and professional students.
Hurte holds a master's degree (2009) in divinity from Virginia Union University, Richmond, and a doctoral degree (2004) in education with a concentration in human learning and development, from the University of Tennessee, Knoxville.
"Iowa State University is one of the nation's great institutions and I am immensely excited to be joining this wonderful academic community," Hurte said. "I look forward to working with the dynamic team in the dean of students office and the division of student affairs, while also collaborating with partners across campus to offer programs and services that support the holistic success of all of our students, further enhancing a campus community where our students flourish, both within and beyond the classroom."
Hurte will report to the office of the senior vice president for student affairs. The position was elevated to an associate vice president level in a new student affairs leadership structure announced last summer. He will lead the following units under the dean of students office: Academic Success Center; Greek Affairs; Hixson Awards; International Students and Scholars; Lesbian, Gay, Bisexual and Transgender Student Services; Margaret Sloss Women's Center; Multicultural Student Affairs; National Student Exchange; Student Assistance and Outreach; Student Conduct; Student Disability Resources; Student Legal Services; and Writing and Media Center.
"Dr. Hurte's background and direct experiences in key areas, such as crisis management and Title IX, along with his strong student focus and diplomatic leadership style make him an outstanding fit for associate vice president and dean of students," said senior vice president for student affairs Martino Harmon. "His ability to connect with students and his experience with diversity and inclusion will make him an invaluable member of our leadership team."