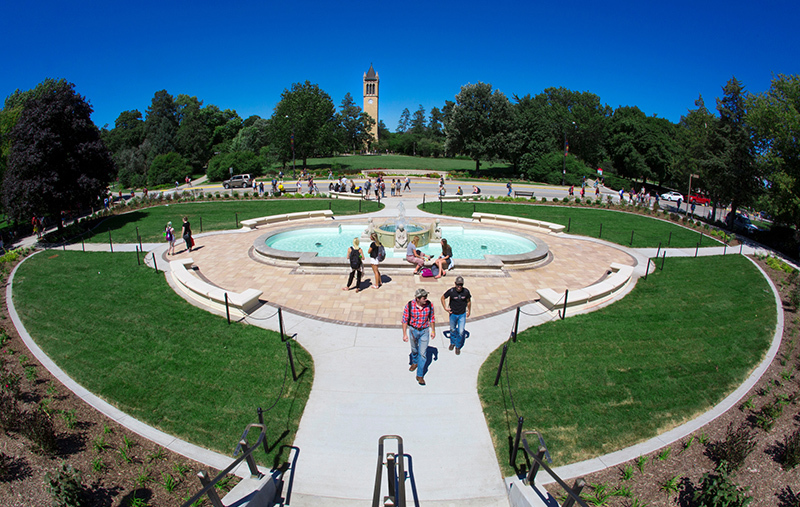 Following a summer of black dirt and weather delays, the renovated fountain plaza on the Memorial Union's north lawn reopened with the new academic year.
The renovation, part of President Steven Leath's three-year campus beautification initiative, partners with last summer's university wall on the north side of Union Drive to create a photo-worthy arrival point on central campus. Phase II included new grading and sidewalks that created an accessible north entrance to the MU and to Christian Petersen's iconic Fountain of the Four Seasons sculpture from all directions; pavers; stone benches and new plantings, sod lawn and irrigation system. And while it was turned off this summer, art conservator Francis Miller completed some restoration work on the 75-year-old fountain.
A public celebration of the new plaza and the restored sculpture, postponed from Aug. 31, will be rescheduled.