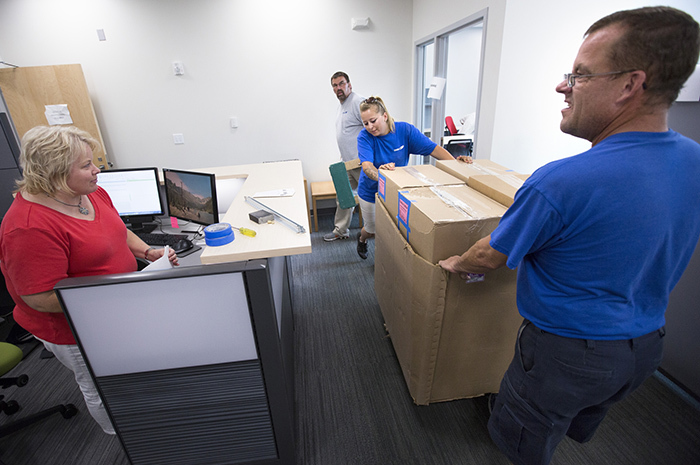 Summer has brought a season of change to ISU's office of institutional research, including a new location and a leadership change. Earlier this week, the institutional staff completed a move from Beardshear's third floor to the Kingland Building in campustown.
The staff joins a handful of other university tenants on the second floor of Kingland, including the Iowa State Daily Media Group, ISU Foundation call center and university relations. Two service units within the vice president for research umbrella, offices for responsible research and research integrity, also moved this week and complete the ISU tenant list at Kingland. All employee phone numbers remain the same.
New Kingland tenants
Office of Institutional Research, Suite 203
Office for Responsible Research, Suite 202
Office of Research Integrity, Suite 202
2420 Lincoln Way 50014-8340
Director search
Associate director of institutional research Sandy Gahn will become interim director on July 1. Gebre Tesfagiorgis, who has led the office since 2001, will retire from the university on June 30.
A national search will begin soon with the goal of having the next director on board by early fall. Associate vice president for academic planning and resources Ellen Rasmussen said she will include representatives from across campus on a committee that will conduct the search. Rasmussen said a regular seven-year program review of the office recently was completed and that some recommendations in that final report will help guide the director search.
When it's fully staffed, institutional research is a seven-person unit. One of its four research analyst positions currently is vacant.
In support of university planning and decision making, the IR team collects, analyzes, interprets and shares timely information on all aspects of Iowa State. Some of its more heavily used products include the annual Fact Book, student profile and faculty salary comparison.