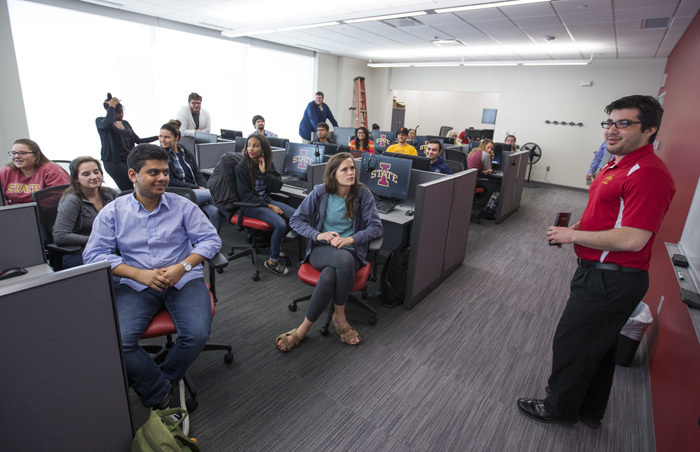 Prior to the start of a shift, ISU senior and program assistant Eli Palamidis (right) shares a few anecdotes with his colleagues in the ISU Foundation's new call center in campustown's Kingland Building. After 25 years in the Durham Center basement, last month the call center joined university relations and the Iowa State Daily Media Group on Kingland's second floor. The university is leasing the floor from Kingland Systems Corp., which has offices on the third floor.
Operational four hours a day, seven days a week, the foundation's call center employs about 120 students part-time, 32 of whom can be on duty at a time. Collectively, they secure $2 million annually in gifts from Iowa State alumni and friends.
Still scheduled to move to the Kingland Building when their spaces are completed this summer are the offices (3) of institutional research, responsible research and research integrity.