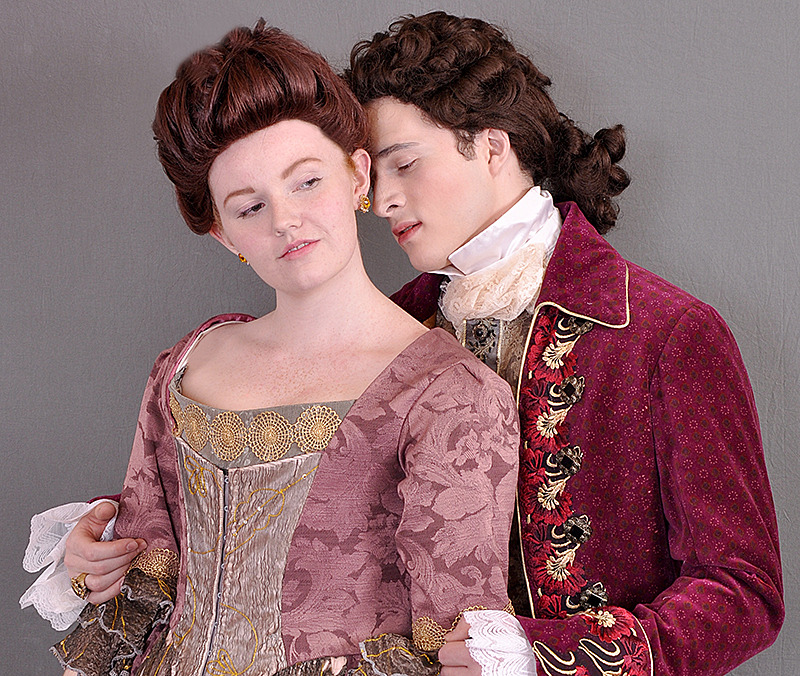 ISU Theatre opens its spring semester lineup on Friday, Feb. 26, with a two-weekend run of Les Liaisons Dangereuses in Fisher Theater. The two-act drama, set in late 1700s France, is for a mature audience.
Translated to Dangerous Liaisons, the production is headlined by a pair of scheming aristocrats the audience will love to hate. Junior Taylor Millar and senior Michael Clinkscales assume the roles of La Marquise de Merteuil and Le Vicomte de Valmont, respectively. The former lovers use others as pawns in their scandalous plans for conquest and revenge.
"The two leading characters are interesting, witty and funny," said Jane Cox, theater professor and the show's director. "It's interesting for the audience. In some ways they'll be attracted to these people, but on the other hand, they're not good people."
Merteuil and Valmont use sex as a way of controlling people, which is conveyed throughout the production by innuendo and suggestion.
"It's a game to them," Cox said.
Show times are 7:30 p.m. on Fridays (Feb. 26 and March 4) and Saturdays (Feb. 27 and March 5), and 2 p.m. on Sundays (Feb. 28 and March 6). Tickets are $18 for adults, $16 for seniors and $11 for students, available at the Iowa State Center ticket office (10 a.m.-4 p.m. weekdays), Fisher Theater (prior to show time) and Ticketmaster.