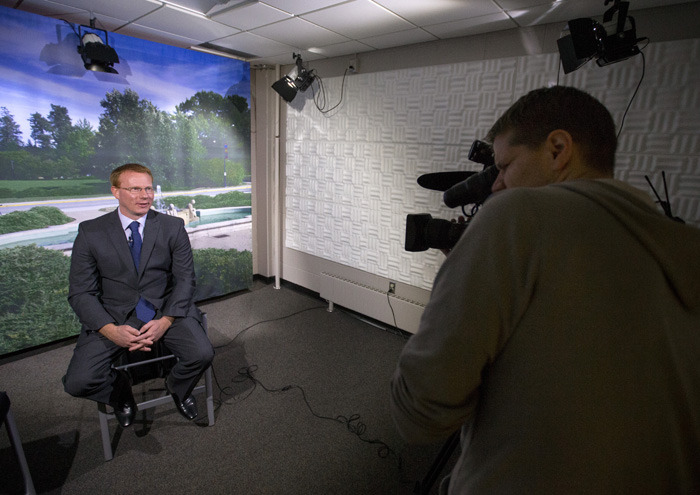 In the waning days of Iowa's pre-caucus season, political science assistant professor David Andersen is interviewed for NBC TV's Nightly News program in Iowa State's broadcast studio. University videographer Dave Olson (right) takes care of the logistics for Andersen's interview.
News Service operates a fully equipped, digital broadcast studio on the first floor of the Communications Building that provides live delivery to the networks. This allows university experts to provide commentary and perspective, and helps promote the excellence of ISU faculty and staff to a wider audience. (And no, you don't have to be a political scientist to use it!)
To schedule an interview in the studio, contact News Service director Annette Hacker, 294-3720; or videographer Dave Olson, 294-5992. Photo by Christopher Gannon.