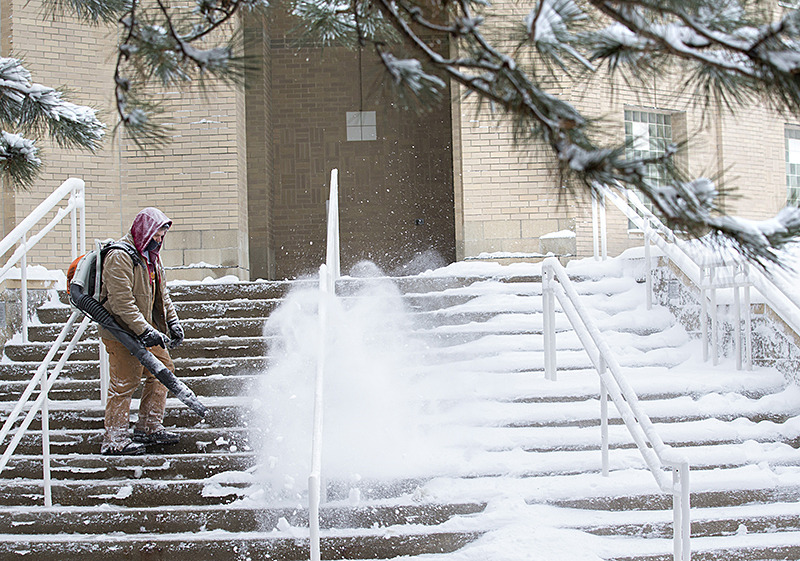 Ken Mueller, shown here outside the Food Sciences Building, was just one of the many facilities planning and management employees tackling the snow and ice left behind from the storm that rolled through Ames with a one-two punch on Feb. 2 and 3. FPM director Dave Miller said it was "all hands on deck" to clear and treat ISU's 34 miles of sidewalks and 162 acres of parking surfaces.
Bob Currie, director of facilities services, said the timing of the snow made for tough conditions.
"Tuesday's wet snow came during one of the peaks relative to traffic -- vehicles and pedestrians -- arriving on campus. Before the snow could be removed, it was being driven on and walked on and turned to ice," Currie said. "Wednesday's snow event didn't stop in time for crews to remove the snow and treat for slippery conditions before the start of the day, and campus life was well underway before the treatment phase."
Photo by Christopher Gannon.