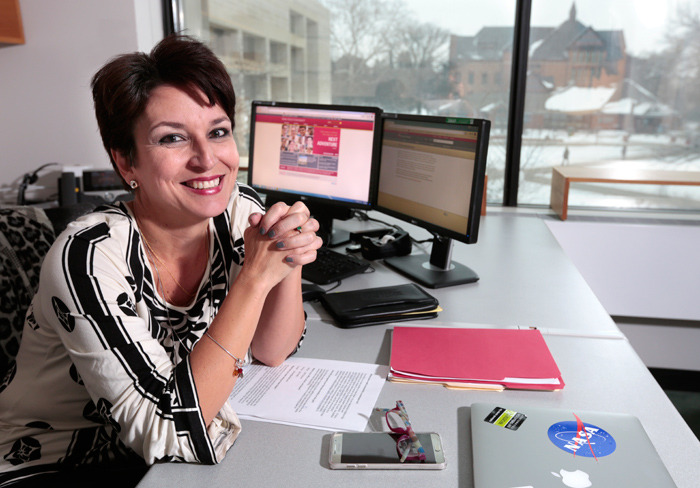 Zayira Jordan became Iowa State's first web accessibility coordinator on Jan. 19. In the new post, Jordan will coordinate university efforts to build and maintain websites, instructional technologies and other online resources that are accessible to everyone, including those who have visual, auditory, physical or other kinds of disabilities.
Jordan will focus on integrating universal design into Iowa State's digital products and services.
"Universal design is simply good design and it will enhance the user experience for the entire university community and everyone else who connects with Iowa State," Jordan said. "It is easily transferrable from desktop to mobile. It's flexible, adaptable, intuitive and responsive to the users' needs. It is designed for everyone and anyone to the greatest extent possible."
Over the past two years, Jordan has served as assistant director of ISU's McNair Program, a federal program to help underrepresented and first-generation college students pursue doctorates, and a lecturer in the human computer interaction program. Prior to that, Jordan was associate professor and grant proposal manager with Polytechnic University, Puerto Rico.
Jordan's office is in 209 Durham. She can be reached by phone at 294-0982 or email at zjordan@iastate.edu.
Related story:
Search is on for web accessibility coordinator, Aug. 27, 2015