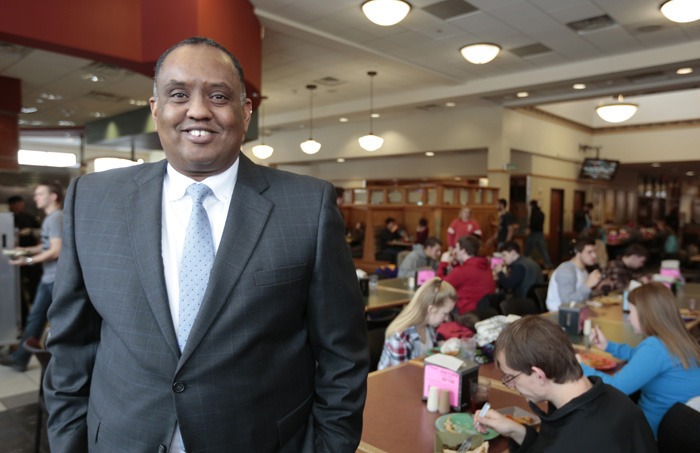 Mohamed Ali became director of ISU Dining on Jan. 11. He comes to Iowa State from Athens, Ohio, where he served as auxiliaries operations director at Ohio University.
Ali oversees the university's campus dining system, which now includes four dining centers, 17 retail operations (restaurants, cafés and convenience stores), catering, vending machines, central food store, and technical and business services. Some of his early priorities are to expand the variety in ISU Dining's menu to better serve an increasingly diverse group of diners, target an existing location for faculty and staff use especially (but not exclusively), and keep the Friley dining center construction on schedule for a fall 2017 opening.
Ali's office is in 1215 Friley. He can be reached by phone at 294-7578; by email at alim@iastate.edu.
Related story:
Ali named dining director, Jan. 7, 2016