Cyclone Cinema's 14-film spring series opens this weekend with the October hit, The Martian, starring Matt Damon and Jessica Chastain. The novel-based sci-fi drama will be shown twice daily (7 and 10 p.m.) Thursday through Sunday evenings in 101 Carver.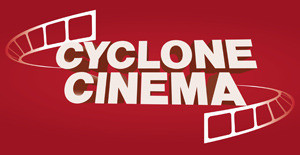 Cyclone Cinema films typically are a few months past their big screen debut but not yet available on DVD. The Sunday screenings each weekend include open captions to assist patrons with a hearing loss or for whom English isn't their first language. Movies start on time, so arrive early enough to locate a seat.
Admission is free, treats are not
Admission is free to Cyclone Cinema, and the public is welcome. A concession stand offers popcorn, candy and bottled Coke products and water. In addition to cash and CyCash, the concession stand now accepts credit cards (Visa, MasterCard or Discover).
Cyclone Cinema is a program of the Student Union Board.
Cyclone Cinema spring lineup
Jan. 14-17: The Martian (rated PG-13), starring Matt Damon and Jessica Chastain
Jan. 21-24: Straight Outta Compton (R), O'Shea Jackson Jr. and Corey Hawkins
Jan. 28-31: The Peanuts Movie, animated (G), voices of Noah Schnapp and Bill Melendez
Feb. 4-7: The Hunger Games: Mockingjay, Part 2 (PG-13), Jennifer Lawrence and Josh Hutcherson
Feb. 11-14: Spectre (PG-13), Daniel Craig and Christoph Waltz
Feb. 18-21: Spotlight (R), Mark Ruffalo and Michael Keaton
Feb. 25-28: The Good Dinosaur, animated (G), voices of Raymond Ochoa and Jack Bright
March 3-6: Creed (PG-13), Michael B. Jordan and Sylvester Stallone
*March 10-11: Joy (PG-13), Jennifer Lawrence and Robert DeNiro
March 17-20: Spring break; no film
March 24-27: The Big Short (R), Christian Bale and Steve Carell
March 31-April 3: Daddy's Home (PG-13), Will Farrell and Mark Wahlberg
March 31-April 2, note: 11:59 p.m. daily: Star Wars: The Force Awakens (PG-13), Harrison Ford and Mark Hamill
April 7-10: The Revenant (R), Leonardo DiCaprio and Tom Hardy
April 14-17: Sisters (R), Tina Fey and Amy Poehler
April 21-24: Deadpool (R), Ryan Reynolds and Morena Baccarin
*Thursday-Friday shows only; spring break weekend