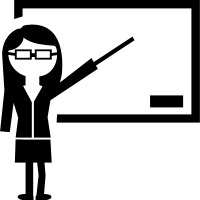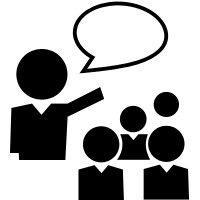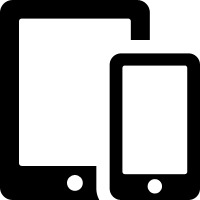 Students and faculty
About 36,000 students are expected on campus this fall, the seventh year of record enrollment and ninth consecutive year of growth (official enrollment numbers will be available in September)
66 percent of Iowa State classes have 29 or fewer students
5,805 entering students attended orientation in June to help with their transition to college life
More than 70 percent of direct-from-high school students are expected to participate in a learning community this fall
34 students is the mean class section size
89 percent of student credit hours are taught by faculty
123 new tenured or tenure-track faculty will join Iowa State this fall
4,729 undergraduate class sections are scheduled for fall 2015, an increase of 63 from fall 2014; 329 from fall 2013; and 655 from 2012
Department of Residence
100 percent of freshmen (direct from high school) and all new transfer students who submitted contracts before July 20, 2015, are being accommodated
58.3 percent: The increase in the number of students choosing to live with the Department of Residence since 2005. On-campus housing has gone from 7,909 in 2005 to 12,514 in fall 2015. During the same time period, enrollment has increased about 40 percent (25,741 in 2005 to approximately 36,000 this fall).
12,514 students live in Department of Residence housing this fall (approximately 277 more than in fall 2014, and it and marks the second year in a row of record occupancy)
1,541 total leased beds off campus
784 permanent residence hall spaces in the new Buchanan 2 building under construction adjacent to Buchanan Hall. The new building is slated to open in January 2017.
ISU Dining
21 locations on campus (11 cafés, 4 dining centers, 3 restaurants, 3 C-stores)
18 hours: Meal availability daily, somewhere on campus
43,000 daily sales transactions
8,750 meals served daily in the 4 dining centers
4,647 catered events in FY15
2 employee shifts daily (17 total hours) operating at the bakery
Additional food options
8 private-vendor food trucks in 5 locations around central campus
University Library
2 million visitors last year
2,569 seats for patrons
143 staff (librarians, support and student staff)
220 computer stations
20 laptops available for checkout
861 electrical outlets for patrons' use
1,676 USB power chargers (800 table outlets and 876 computer ports)
405 group study tables/stations
289 individual study tables/carrels
Student activities
52 seats added to second/third-floor hallways of the Memorial Union
9,600 events held in Memorial Union meeting rooms and green spaces (17 percent increase)
850 recognized student organizations
650 faculty and staff serving as student organization advisers
17,345 games bowled in CyBowl and Billiards
14,814 users in the Workspace (classes, events, studio)
3,316 community service hours logged by 86 students participating in seven alternative break trips (9,732 miles traveled to sites)
55,410 attendance at 361 Student Union Board events (Maintenance Shop and Cyclone Cinema)
11,345 participants in 6 ISU AfterDark events
Recreation Services
3 multipurpose recreation facilities
1 million user visits to rec facilities
560 student employees
43 intramural sports competitions scheduled for 2015-16
121 group fitness classes offered each week
51 active sports clubs
Getting around
Osborn Drive: Summertime changes are expected to reduce congestion and improve safety. Street parking is banned during work hours. Bus stops have been reduced and some sidewalk sections widened to accommodate pedestrians. On weekdays, from 7:30 a.m. to 5 p.m., large delivery vehicles will be diverted to Central Stores for delivery alternatives.
Farm House Lane: Safety was the motive for connecting the south end of Farm House Lane (near the Gerdin Building) to Wallace Road. The north end of Farm House Lane will be closed next spring when construction starts on the Bessey Hall addition. The new south access will assure emergency access to buildings along the lane. Longer term, planners hope to create a north-south pedestrian corridor through the middle section of the lane between Ross and Troxel halls.
Parking meter-ology
47 parking meters were added on the northwest side of campus to create more student parking. The total number of metered spaces on campus is 782.
Free parking hours have been extended on most meters (5:30 p.m.-7 a.m. on weekdays and all day on weekends)
5-minute grace period. Once the meter reaches zero, drivers have five minutes of ticket amnesty as the meter turns yellow and counts backwards from five.
The Parkmobile smartphone app makes for easier payment on prepay lots (Lied Center's lot 100, Armory's lot 21 and east campus parking deck)
CyRide
6,711,635 rides were provided last year, a record and a 1.4 percent increase over the previous year
150,000 additional rides are anticipated this school year
The new No. 9 Plum route will provide residents living in apartments along South 16th Street a faster ride to campus
Up to 5 additional hours of service each day will help alleviate bus overcrowding. CyRide staff will monitor routes, assigning more buses when a bus routinely exceeds 65 riders per trip.
31 drivers were hired and trained over the summer, and hiring will continue throughout the year
11 buses (6 new and 5 refurbished) will join the CyRide fleet this fall
Connected
5 is the average number of electronic devices each student will bring to campus
100,000+ networked devices will access the university network daily
IT techs are midway through a $4 million project to install more than 4,500 high-speed, wireless access points to buildings through campus
Campustown-bound
Approximately 40 employees and a number of students will move their workplaces to Campustown in a few months. The moves will free up campus space for academic learning and research, and support Campustown development. Iowa State is leasing the second floor of the new Kingland office building, under construction on the corner of Lincoln Way and Welch Avenue. The Kingland building will house:
Iowa State Daily, 5 staff members and 50 students, from Hamilton Hall
Institutional research, 6 staff members, from Beardshear Hall
ISU Foundation phone center, 2 staff members and about 35 students per shift, from Durham Center
Offices for responsible research and research integrity, 14 staff members, from Pearson Hall
University relations, 15 staff members, from Communications Building