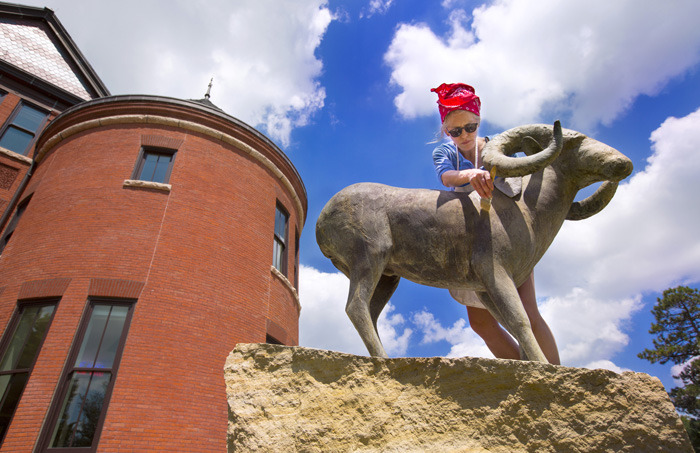 Kate Greder, campus outreach coordinator for university museums, took advantage of some great July weather last week to wax the seven bronze sculptures in artist Gwynn Murrill's A Walk on the Wild Side exhibition in the Anderson Sculpture Garden adjacent to Morrill Hall. She applied a light coating of wax, which she then buffed with a towel.
Greder said museums staff clean and wax outdoor sculptures two to three times a year to provide a protective layer against the elements and prevent corrosion. Faculty and staff who see art in their vicinity that needs some care and maintenance are asked to contact Greder. The more people on the lookout for conservation issues, the better, she said.
Iowa State's Art on Campus collection is one of the largest campus public art programs in the country -- more than 2,000 works of art, including about 50 outdoor sculptures. Routine care of all the pieces is critical to maintaining the collection, Greder said. Murrill's exhibition will be on display for another year.