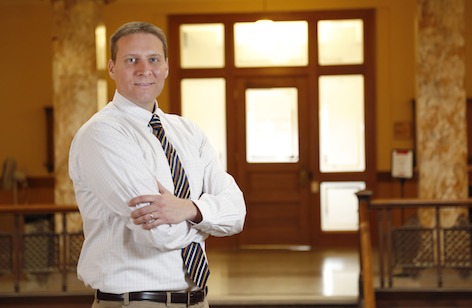 University human resources (UHR) recently welcomed two directors to its staff.
Edward Holland
Edward Holland joined UHR on March 10 as director of benefits. He is responsible for managing and administering the university's benefit programs and plans.
Holland comes to Iowa State from the Iowa Department of Administrative Services, Human Resources Enterprise, where he worked since 1997. He most recently served as the risk and benefits manager.
Holland earned a bachelor's degree in psychology from Iowa State, and a master's degree in industrial/organizational psychology from the University of Nebraska, Omaha.
Holland's office is in 3680 Beardshear. He can be reached by phone at 294-4350, and by email at edhollan@iastate.edu.
Emma Mallarino Houghton
Emma Mallarino Houghton joined UHR on April 13 as director of classification/compensation. Her responsibilities include the development, implementation and administration of classification and compensation programs and policies.
For the past nine years, Mallarino Houghton worked for The MITRE Corp., McLean, Virginia, where she most recently served as a strategic human resources business partner, assisting division directors achieve their business management goals.
Mallarino Houghton earned bachelor's degrees in dietetics and microbiology from Iowa State, and a master's of professional studies in human resources and employment relations from Pennsylvania State University, State College.
Mallarino Houghton's office is in 3750 Beardshear. She can be reached by phone at 294-6458 and by email at emh@iastate.edu.