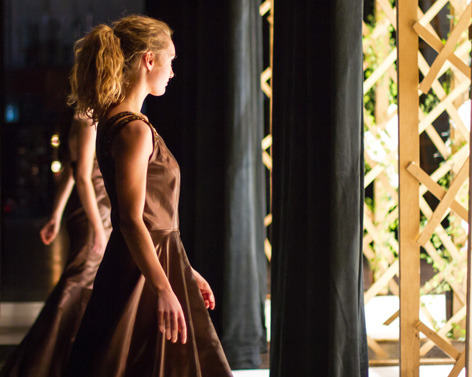 The 33rd Fashion Show, organized and produced by Iowa State students, will be held Saturday, April 11 (runway show at 7 p.m., doors open at 6 p.m, Stephens Auditorium). From approximately 150 entries spanning 14 categories, a four-member guest judging panel in late March selected about 90 pieces for the runway show and another 30 entries that will be exhibited in the Stephens lobby.
Student designers are vying for a total of 35 design awards, including Best in Show ($1,000), Merchandising Award ($400) and first, second and third place awards in most categories ($500-$100 each).
Fashion Show tickets are $22 ($16 for students/youth) at the Stephens ticket office; extra fees apply if purchased via Ticketmaster. Seats still are available in the back of the main floor and in the second and third balconies.