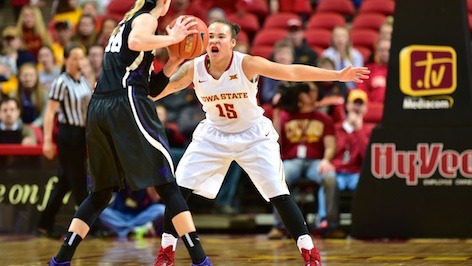 Fans can get a double dose of Hilton Magic on Saturday, Jan. 31, when the Cyclone men's and women's basketball teams both host Big 12 Conference games.
The men tip off at 1 p.m. in a sold-out game against Texas Christian University. Iowa State, ranked No. 15 in the latest Associated Press poll, has won 18 consecutive home games.
The women face Oklahoma State at 6 p.m. Reserved tickets are $12, with some lower level seats still available; and general admission tickets are $10. Youth tickets are half price. Halftime of both games will feature the Alexandria (Minnesota) Aces, a performance group of basketball-handling youth, ages 5 to 12.