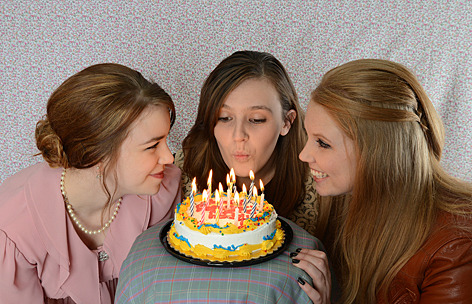 The complications and tragedies in the lives of three sisters are the focus of the latest ISU Theatre production, Crimes of the Heart. The play opens its two-weekend run Friday, Oct. 31.
Dark comedy is woven into the stories behind the personal faults and predicaments of the sisters -- Babe (junior Meghan Berkland), Lenny (junior Samantha Koontz) and Meg (senior Annie Feenstra) -- who gather at their Mississippi childhood home. Scandals unfold and consequences of the past catch up to the extremely flawed, yet endearing, characters.
Juniors Noel VanDenBosch (Chick) and Noah Allyn (Doc Porter), and senior Taylor Diles (Barnette) also star in the production, directed by assistant professor of music and theater Brad Dell.
Tickets, available at the Iowa State box office and through Ticketmaster, are $18 ($16 for seniors, $11 for students). Show times at Fisher Theater are 7:30 p.m. on Fridays and Saturdays and 2 p.m. on Sundays.