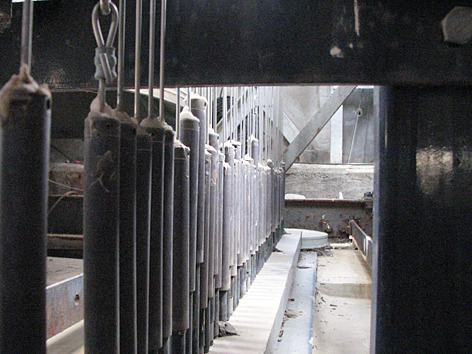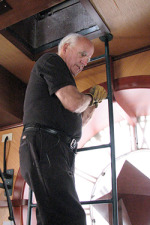 The Stanton Memorial Carillon got its annual checkup this week, a three-day service call to inspect the entire instrument and its 50 bells, all housed at the top of the campanile.
Don Swem, a service technician from the Cincinnati-based Verdin company, has traveled to the 48 contiguous states during his 44 years of carillon maintenance, but this was his first stop in Ames. The yearly service includes maintenance, such as cleaning the entire instrument and greasing the fittings. He also took a look at potential issues identified by ISU carillonneur and Cownie Professor of Music Tin-Shi Tam, who performs weekday concerts (11:50 a.m.) when school is in session.
Swem said he inspects the carillon for any problems, such as rattling or "anything coming loose." He said the biggest problem he's ever encountered -- although, not at ISU -- is a bell on the floor.
More images of the carillon are available in a photo gallery on the Iowa State Facebook page.